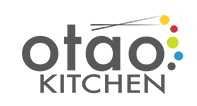 Tips for Cooking Family Meals At Home
Family life is so busy these days. Between work, school, after school activities, homework, social commitments and more busy stuffs. Putting a healthy freshly made meal on the table can be complex tasks. While most most of us value family meals and understand the benefits of family eating together. There is so much dinner is not just a meal it is an opportunity to connect, cook, eat, share and feel good stories. Here we have tips for you to get you better at getting the family meals and everyone can enjoy!
Scheduled a time together
You might think this is crazy but most people will make their commitment if they know this in advance - you can make sure the date at seeing everyone schedules. You can make it as Wednesday night would be dumpling and movie.

Plan your your menu for the week
Traditional family menu and recipes are important here to look into as people know which foods they like the most. You can get your children, wife or husband in the menu planning games . You can get some thing fast, fresh and healthy menus for a month and you can repeat them as well. You will try to create something that can be used for next day lunches such as curries, stir fry or roasted meats.

Shopping list saves money and time
You got a menu in your hand then it is easier to write a shopping list. It will be cheaper to buy and dont have too much wastes as you have plan and check your pantry already. More importantly you only need to spend one trip to the supermarket.

Get everyone cooking if possible
There are benefits for kids and parents cooking and serving together. The kids can do easier tasks while the adults can do more complex cooking activities. Kids tent to eat better with something they contribute to make. They also tried different flavours and understand about the food and planning for their meals better. This is an important step to have a healthy life. While everyone is helping so you can also focus on getting some prepping tasks for next day meal. The shared cooking experience can make even a regular weeknight dinner more fun and memorable.
Have some fun cooking at eating
Be creative with your meals and add some fun and enjoyment to family dinner times is to do something a bit different every so often. You can learn more cuisines and dishes to make. Schedule in a themed night such as curry night or dumpling night. Get the meals that everyone can have great time making and eating the dishes.
Tips for Cooking Family Meals At Home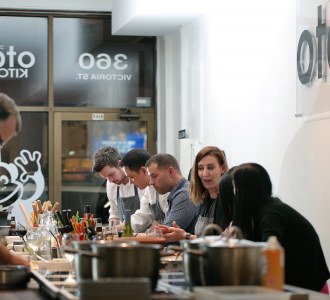 Private Cooking Party
Cook with your family, organise corporate parties, host your conference guests or just to have fun with colleagues...
Duration 3 Hours
From AUD $125
Book now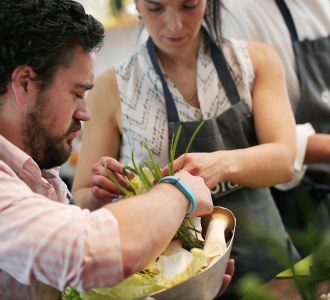 Dumpling Party
Do you love dumplings but don't know where to begin your Dumpling Party? This cooking class will take the mystery...
Duration 2 Hours
From AUD $99
Book now
Family and Friends
Publish on: 08 May, 2018 | Author by: Otao Special
MOTHER'S DAY RECIPE
Cooking for Mums? We have a fun family banh xeo recipe for you to try. Banh Xeo is Vietnamese for 'sizzling cake' which is the delicious sound when pouring the pancake batter into a hot pan. Banh Xeo is a favourite dish in Vietnam which is mostly enjoyed as a lunch or dinner meal. Banh Xeo has now become a popular dish in Australian Vietnamese Restaurants. If you love Banh Xeo as much as we do, or even if you have never tried it before, this recipe is easy and fun to make yourself at home.
LAST MINUTE COOKING WITH MUM
Impress your mum this Mother's Sunday and take her to Otao kitchen cooking experiences, where leisure and relaxing are the key to everything for mum. With Dumpling Making Saturday and Sunday 10am, Japanese Master Class Saturday 2pm and Taste of ThailandSunday 2pm you'll both never want to leave. A bright and airy kitchen studio, catch up with your mum over a delicious sparkling wine or two and share and make up amazing stories.
Book Now With 30% off for all classes. Use Code LoveMUM. Offer ends on Sunday.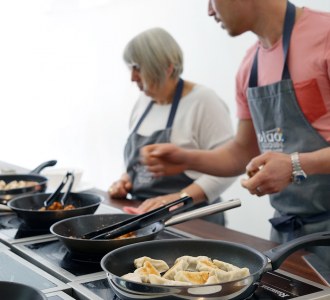 Japanese Cooking Class Master
Inspired with simplicity and popular foods of Japan. Brilliant for things to do in the weekend, gift voucher or...
Duration 3 Hours
From AUD $185
Book now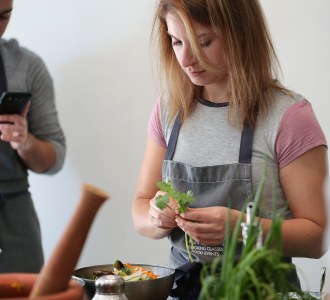 Taste of Thai Cooking Class
Did you try Thai cooking with favorite Thai dishes on your own? Join us now so you will learn how to cook authentic...
Duration 2 Hours
From AUD $125
Book now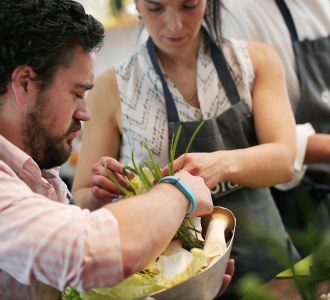 Dumpling Party
Do you love dumplings but don't know where to begin your Dumpling Party? This cooking class will take the mystery...
Duration 2 Hours
From AUD $99
Book now