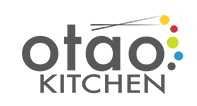 FAQs
OTAO Kitchen is located at 360 Victoria Street, Richmond, 3121 Victoria, Australia

Public Transport

We encourage you to travel on public transport. Please check with Public Transport Victoria (www.ptv.vic.gov.au or 1800 800 007) for train and tram timetables.

OTAO Kitchen is accessible via train to North Richmond Station and/or tram; route 109 (Box Hill to Port Melbourne) and route 12 (St Kilda to Victoria Gardens) go along Victoria Street – you should disembark at stop 22. Route 78 (Prahran to Richmond) stops at the corner of Church and Victoria Streets and is only one block from OTAO.

Car Parking

There is plenty of street parking available during the day on Victoria and surrounding streets, but most have a 1-2 hour parking limit. Saturday is free from 12pm. Please check the sign. Parking can also be limited depending on the day and time, so plan carefully.

Alternatively, you can park your vehicle in Victoria Gardens Shopping Centre where 2 hours and more parking is available at reasonable rates. OTAO Kitchen is just a short 5 minute walk from the Shopping Centre.

Bicycle

Bicycles can be stored securely at the rear of OTAO Kitchen's property. Please enter via the Victoria Street main entrance and arrive at least 10 minutes prior to your class so the bicycle can be stored without interruption to the class.Bikes can be locked outside of Otao Kitchen as well.