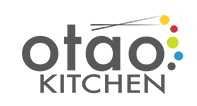 FAQs
If you are looking for gift vouchers to your loved one or workplace, we have vouchers for all occasions - birthday, wedding anniversary, special thank you or any occasion you can think of to buy gifts. You can buy the gift as $100, $200, $300 so your friends and family can redeem on whatever class they want. Or you can buy them a specific class as a gift with or without date and time.

If you buy our cooking classes, tour and event voucher(s) after April 30th 2018, your voucher(s) will have Three Year Expiry Date and are guaranteed for One Year Post Purchase for the same experience. Please note the cooking class menu or event and tour program may still change details.

If beyond one year the experience price has increased, the difference will need to be paid directly to us upon booking. If beyond one year this experience is no longer available, the value of the experience can be used as Otao Kitchen Gift Credit. Please contact us by email hello@otaokitchen.com.au with your order number.