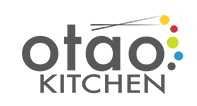 FAQs
Otao kitchen was launched in "little Vietnam", Victoria Street Richmond, in July 2014, with the goal of celebrating the rich and varied cooking experiences of Melbourne's immigrant Asian communities. Its founder, Chef Ha Nguyen, originally from Hanoi shares his passion for food, instructing customers in the exotic diaspora of Asian and around the world cuisine. Today you can enjoy to meet different chefs and cooks and listen to their cooking and travel experiences in Asia and around the world. With the nods at the diversity of communities within Melbourne, Otao kitchen features an array of food experiences on Thai, Japanese, Chinese, Dumplings, Indian, Korean, Indonesian, as well as French, Italian, Spanish, Mexican cuisines and more. Otao kitchen added the catering business in 2017 and introduced food tours in late 2018.

See our story here

OTAO Kitchen is located at 360 Victoria Street, Richmond, 3121 Victoria, Australia

Public Transport

We encourage you to travel on public transport. Please check with Public Transport Victoria (www.ptv.vic.gov.au or 1800 800 007) for train and tram timetables. Otao kitchen is accessible via train to North Richmond Station and/or tram; route 109 (Box Hill to Port Melbourne) and route 12 (St Kilda to Victoria Gardens) go along Victoria Street – you should disembark at stop 22. Route 78 (Prahran to Richmond) stops at the corner of Church and Victoria Streets and is only one block from Otao kitchen.

Car Parking

There is plenty of street parking available during the day on Victoria and surrounding streets, but most have a 1-2 hour parking limit. Sunday is free from 12pm. Please check the sign. Parking can also be limited depending on the day and time, so plan carefully. Alternatively, you can park your vehicle in Victoria Gardens Shopping Centre where 2 hours and more parking is available at reasonable rates. OTAO Kitchen is just a short 5 minute walk from the Shopping Centre.

Bicycle

Bicycles can be stored and locked securely at the front of Otao kitchen's property. If you need to park the bike in the back, please enter via the Victoria Street main entrance and arrive at least 10 minutes prior to your class so the bicycle can be stored without interruption to the class.

Scheduled cooking classes are on Thursday, Friday, Saturday and Sunday 10 am - 12.30 pm | 2 pm - 5 pm | 6.30 pm - 9.30pm
Team building, school program, conferences and events can be booked or requested for Monday - Sunday 10 am - 12.30 pm | 2 pm - 5 pm | 6.00 pm - 9.00pm
Catering can be booked or requested per your time/date
Food tours can be booked or requested per your time/date
Drop off and pick up items can be contacted Chef Ha Nguyen hello@otaokitchen.com.au or telephone 0408 217 899

Celebrating a milestone with team at work, family and friends should be special. Otao kitchen's private cooking classes provide a fun and engaging alternative to renting a reception room at a Chicago restaurant or hotel. Our private events for any social occasion offer your guests an opportunity to have fun with a pinch of education thrown in the mix. They will learn valuable cooking skills while making a delicious meal and creating memories that will linger long after the last bite of dessert is gone. From mastering dumpling making to healthy Vietnamese and Thai salads to Italian pizza party, we can customize a menu to fit your group's needs and tastes. We can execute any combination of hands-on or live cooking and demonstration activity, or we can simply support your event by catering your meal or cocktail party in our event space. As with any event at Otao kitchen, you choose your level of culinary participation. Celebrate with your team at work, friends and family while our staff attends to your guests' needs while serving up a healthy serving of fun.

HOW TO BOOK A PRIVATE & CORPORATE EVENT

Send us an email us your enquiry with information: the event is for corporate/private? type of event i.e team building, hens party, birthday, holiday? proposed date/time and for how many people? What you have in mind for the party or anything you may have plan for the day so we would give you best possible advice for your class. Please note we have minimum number of 10 guests for private group or you can join in our scheduled classes.
We will contact you within 1-2 business days to discuss about the plans, dates/times, locations. You will receive a quote and price range based on your inquiry and guest count?
We will walk you through the process of the planning till you make decision. The process is quick and easy - can be done over the phone or in an email.
Let us know you would like to move forward with your event, and you will receive an payment request for a deposit of 4 people or 40% of the total spending. Please notes event book within 2 weeks will require full payment at the time of booking. We will refund you if you have less people on the day and you let us know one week before the event.
Two weeks before the event, we will finalise the payment, guest dietary requirements., beverage, guest number, gift bag or any extras for your event.
On the day, you attend and have a great time at the event. Any final payment will be settled post event.

HOW DO I CHOOSE A MENU OR TYPE OF EVENT?

Our chefs has created a selection of menus and event themes for you to choose. That includes recipes which stood the test of time and are guaranteed to satisfy event the most discerning palate. You may choose from those menus or you may work with us to personalise your own.
We personalise our events to fit your goals. We will provide you a menu and most popular format and recommendation work best for your group.

WHAT IF SOME GUEST ARE NOT INTO COOKING?

We hear this every so often and are prepared for the reluctant cook. Your guests may participate at whatever level they are comfortable with. Our chefs will encourage involvement but your guest are welcome to simple visit, sip wine or relax should they choose. We that that as the event gets underway even the most reluctant cook can become an active cook!
Our chef will ensure that all guests are involved and will work to break down any barriers among the team.

WHAT IF SOMEONE IN OUR GROUP HAS A DIETARY RESTRICTIONS

We can accomodate most dietary restrictions from vegan, vegetarian, gluten free, dairy free and other allergy specifications. Simply let us know and we will ensure that each and every guest is taken care of.
Please note our kitchens are not gluten free or nut free

CAN WE HAVE WINE AND BEER?

We have a selection of wine and beer for you guests often include in the package.

WHO WILL LEAD MY EVENT?

Our chef instructors are profesional chefs who have been trained to be engaging and inspiring teachers and leaders. They have trained and worked in hospitality venues before. They will be present during your entire event, guilding, teaching and cooking alongside with you and your guests. They focus on ensuring that our guest are made to feel at ease and they leave inspired with new tips and tricks that they can use at home.
The number of instructor/kitchen assistant will be determined by the number of guests and type of events. On average you will have one staff to 10-12 guests.

OUR TERMS

More https://otaokitchen.com.au/terms/


WHAT IF WE WANT TO SAY PAST OUR ALLOTTED TIME SLOT?

We time our parties so that your event is not rushed, yet ends at the agreed upon timeline. If you group wishes to say longer and we are able to accommodate that request, additional event fees such as kitchen hire and bar package will be charged. Please let us know as soon as you can as it is subject to kitchen availability.

CAN WE PURCHASE A GIFT FOR YOUR GUEST?

We have a selection of gifts to buy including gift vouchers. We can do custom aprons and other accessories with corporate logos.

HOW MANY GROUPS WILL THERE BE?

The size of your groups will be determined by your menus, your total guest number, your goal and expectation of the event. On average your team might be split up to 2-6 people.

STILL HAVE MORE QUESTION

Call chef Ha 0408 217 899 or email hello@otaokitchen.com.au

We want the fun to continue at home once you leave our kitchen. Most of our events include online recipes for you to repeat at home. If your event does not and you'd like them, just ask!

For every customers, Otao kitchen offer complimentary 2 drinks from our beverage list with red wine, white wine, beers, sparkling wines, soft drinks and our homemade refresher in your package. For safety reason with fire and knife, no wine will be served in the first hour.
For private and corporate classes, we can offer a standard or premium package from $20 to $50 per person. After the first complimentary 2 drinks you can buy extra beverage on request.
If you like to do BYO, we will charge $8pp for the group.
Our liquor license is from 10am-10pm.

All of our events are hands-on! Our guests work solo or in teams of 2, 4 or more to create their culinary masterpiece. If you're coming solo or with a plus one, get ready to meet some great new friends. If you've registered together with friends, we suggest arriving a few minutes early (no more than 10 minutes) if you'd like to be at the same table.

There is no better way to cook, eat and share with your loved ones. We might have few seats left to offer your friends and family with last-minute special deal 10% cooking experience. Use the code cookwithfriends on our scheduled cooking classes and the new guests should be together with the already booked person(s).

We offer cooking classes for all levels. Our classes are suitable for beginners and experienced cooks. During our classes, we'll help you discover your inner budding chef. Our instructors will guide you step-by-step through the featured menu and will ensure you stay on track to completing your very own culinary masterpiece.

If you are looking for gift vouchers then you come to the right place, we have vouchers for all occasions - for work, birthday, wedding anniversary, special thank you or any occasion you can think of to buy gifts. Our classes prices are $109pp, $165pp or $185pp. You can buy the gift as $100, $200, $300 so your friends and family can redeem on whatever class they want. Or you can buy them a specific class as a gift with or without date and time.
If you buy our cooking classes, tour and event voucher(s) after April 30th 2018, your voucher(s) will have Three Year Expiry Date and are guaranteed for One Year Post Purchase for the same experience. Please note the cooking class menu or event and tour program may still change its details. We normally changed the menu in January and February, please check the menu before you redeem the experiences.
If beyond one year the experience price has increased, the difference will need to be paid directly to us upon booking. If beyond one year this experience is no longer available, the value of the experience can be used as Otao Kitchen Gift Credit. Please contact us by email hello@otaokitchen.com.au with your order number.

Otao kitchen provides you with everything you need to conduct the class: apron, online recipes, cooking utensils and equipment. Simply bring yourself, a smile and a willingness to learn and have a great time! Limited storage is available for personal effects such as bags, coats, etc.

Otao kitchen does not have child-minding facilities. Children who attend the premises must be participating in a class. We encourage you to book a private cooking class for your family from 6 people so the children can enjoy your company while cooking.
For public scheduled cooking classes, the participants must be 16 years of age or older. Participants 16-18 years old must be accompanied by a parent or guardian who will be responsible for their safety and conduct at all times. Except the dumpling classes on Saturday and Sunday, children can be from 10 years old.
For children cooking classes, kids can be from 8 years old and will need to be taller than the standard kitchen benches 900mm unless we state otherwise. Parents are welcomed to join in with the same fees.
Please let us know if your kids have any special need as we might not be able to cater to.

You should dress comfortably, but ensure that clothing is not over-sized as to get in the way or become a potential safety hazard during class or in use of the kitchen equipment (e.g. baggy sleeves).
We recommend that long hair is tied back and that jewellery is kept to a minimum. Shoes should be non-slip and MUST be closed-in for safety reasons.
Ladies, we recommend you wear flat-soles. Otao kitchen has the right to refuse entry to participants if they are not wearing appropriate footwear or clothing and no refund or change of class.

We recommend you arrive 10 minutes prior to the scheduled class start time. Doors will be locked promptly at commencement of the class to ensure no interruptions and an enjoyable experience for everyone. Please plan your travel to Otao kitchen well so that you are not late.

We love our customer to join for their cooking experience so our few reminder email so you can plan ahead. We understand things may come up and you can't join the class. You can give it to your friends and family at no charge. Our classes are small, meaning we need to count everyone in - we can't send our chef home. You can reschedule your class up to one week before the event date. Or else we ask you to pay 35% extra for a standard price ticket to cover some of the expenses.
In some situations, OTAO Kitchen may have to cancel a class due to operational issues or the class has less than 5 bookings. Otao kitchen will offer you to make an alternate booking (date/time/class) or fully refund you.
To rebook your class please visit https://otaokitchen.com.au/about/calendar.html and let us know couple of options with date/time/order reference.

FIRST CHOICE OF CLASS

• Class Name:
• Date
• Time

SECOND CHOICE OF CLASS
• Class Name:
• Date
• Time

Let us know if you haven't sent these information so we can locate your order.

• Name:
• Mobile phone:
• Address:
• Postcode:
• Voucher number:

Otao kitchen staff will take all precautions necessary in showing you safe and correct cooking techniques throughout the class. In the unlikely event you sustain an injury, our chefs and staff are first aid qualified and trained to respond to an emergency. Due diligence is of course required on your behalf whilst undertaking the class and in use of the cooking utensils and equipment.

DIETARY REQUEST NOTES

Generally we can cater to most food requirements. When making your booking please provide details of any food allergies or dietary requirements you have. While Otao Kitchen takes every precaution to cater for dietary requirements and/or food allergies, it is not feasible to test every ingredient and utensil used by different people in preparing food to the level of being able to guarantee there will be no traces of an allergen substance present. We therefore recommend that you have suitable medication with you in the event of a reaction as OTAO Kitchen will not be held responsible or liable for any consequence as a result of your exposure to any food type or allergen.
Please send us an email for dietary request. We will make a note in your booking now so the chef will know your dietary request on the day.

HOW TO SELECT YOUR MENU

LO - Fresh foods are local. Our menus may have dry ingredients imported. Chose eating local by going to our Going Native Class with 100% Australian made.
GF - Gluten free - We have selected few menus: Chinese, Dumpling*, Indian*, Indonesian, Japanese, Kid classes, Korean*, Mexican, Spanish, Thai, Vegan, Vietnamese.
DF - Our Asian menus have no dairy. Please select these menus: Chinese, Dumpling, Indian*, Indonesian, Japanese, Kid classes, Korean, Mexican,Spanish*, Thai, Vegan, Vietnamese.
VE + VG- most menu are vegetarian and vegan friendly. We will replace with
mushroom or tofu in place of meats and seafood. Select Dumpling, Indian, Indonesian, Japanese, Kid, Mexican, Pizza, Thai, Vegan or Vietnamese.
PE - Pescatarian cater to fish eating diet. Select Indian, Indonesian, Italian, Japanese, Kid, Mexican, Pizza, Spanish, Thai, Vegan or Vietnamese.
HL - Halal diet should be booked us in advance. Select all menus.
FM - FodMap should be booked us in advance for guests have no garlic, onion….Select all menus.
NN - No Nuts should be booked us in advance. Select all menus.
NS - No selfish should be booked us in advance. Select all menus.

(*) we can substitute

Hands on classes

Most of our "master" classes are hands on classes. Each guest works in a group of 2 to 5 people to make the meal from the start to finish. You will enjoy all the dishes we prepare.

Live Cooking Classes

We offer "live cooking class". In this class you will observe the chef prepare the meal and get a generous tasting portion of each dish. This type of class is best for those who like to watch before they do as you will be able to take notes and ask questions throughout the class.

Social Cook Off or Cooking Parties

The party always starts and ends at Otao kitchen. Our custom private cooking events bring people together over cooking, food and wine. Whether your goal is to entertain VIP clients, celebrate a family birthday or create a more cohesive corporate team, we offer a fun, educational and diverse event solution. From interactive cooking parties and social cook off events for all ages and skills to a new atmosphere for a business meeting in Melbourne, our kitchens provide the perfect venues to create a memorable experience.

Competitive Cooking Challenges

Perfect for corporate team building, hens' and buck parties, family fun cooking days, our competitive cooking events are designed to inspire creativity and a little friendly competition. Our challenges are based on the popular TV series is a timed culinary challenge to see who can stand the heat of the kitchen. Your group will be divided into teams and each team will work under the guidance of a professional chef to create a meal that will be judged. An Otao kitchen judge will sample the finished products and determine the winning team based on taste, presentation and creative use of the ingredients.

Private and corporate classes

Scheduled Class Menu

Generally, we host public cooking classes 8-20 people and corporate and private cooking classes are from 10-150 people before depending on the venue.

Yes Yes Yes. You will be eating with your fellow guests. You can bring home if there are more foods. There would be plenty of foods so you won't go hungry.
We tried to work with corporate planner to have the class fit with meal time so no one stay hungry before the class.

Our food tours are small group visiting different venues or market on any given day. We don't cancel the tour unless major things happen. Please bring appropriate shoes, clothing and an umbrella or a jacket in case it rains. Foods are limit to tastings with option to buy a meal unless we state meals included.

Yes, we do allow our clients to bring in outside food for parties so long as they do not contain NUTS. Often clients bring foods for their party and a nominal charge will apply and means we'll take care of the set-up and maintenance. We have catering services if you require one.

All you have to do is get your friends, family or work mates together and come ready for a great time at our private cooking party or scheduled classes if you ! The more you cook, the more you raise with 20% of the full price tickets directly to your organisation. Minimum number would be 10 or minimum spend would be $1,200 - whatever is greater.
Please contact us for the date and marketing flyers before you promote the event as we are not responsible for the date and time.
Email us hello@otaokitchen.com.au with time/date and your event/ fund raising ideas

Otao kitchen is committed to giving back to our communities. Our philanthropy program supports schools, associations and non profit organisations and invests in the quality of life in Melbourne where we do business. We are dedicated to the same causes our customers and employees support.

Our philanthropy supports organisations in their efforts to:

Provide food and assistance to individuals and families
Educate the public about healthy eating habits, nutrition and overall traditions
Advocate for sustainable agriculture and the preservation of culinary traditions
Educate and promote positive youth advancement
Protect and defend human rights
Empower and support women in the food
Encourage art application

The kitchen is committed to philanthropy, but as a small business, we are simply not able to support every worthy cause. All donation requests should be submitted via our online form below in order to be considered by our Marketing Manager.

We no longer accept donation requests submitted via mail, email or other forms on our website. Please use the form below.

Please note that due to the high volume of donations we receive each day, we must have certain guidelines in place in order to review your request:

All requests must be received at least 30 days prior to the date of the donation deadline.
All requests must be made on behalf of a charitable organisation rather than individuals or for-profit businesses.
All requests will be reviewed the month prior to the fundraising date and not before. Causes that are granted donations will be notified by our Marketing Manager via email. Please note that if you do not receive a notification that your donation has been approved, we were unfortunately unable to donate to your cause at this time.
We ask that you refrain from sending follow up emails inquiring about the status of your request or submitting multiple requests.
Contact marketing@otaokitchen.com.au if you have question.

Otao kitchen submits refunds to your customer's bank immediately. Depending on the bank's processing time, it can take anywhere from 5-10 business days to show up on your bank account.

In some cases, the refund might be processed as a reversal, meaning the original payment will disappear from the account statement entirely and the balance will reflect as though the charge never occurred.

If a refund is submitted not long after the original charge occurred, the refund may be processed as a reversal. This means that the original charge will drop off the bank statement altogether, as if it never occurred, and the bank account balance will adjust to credit that money back without a specific line item on the statement.

If you do not see the refund after ten business days and you are still seeing the original charge on their bank statement, you should reach out to their bank for more information and let us know.

COVID-19 UPDATES

As a valued guests, we'd like to assure you that the health and safety of you, our guests and staff is always our top priority. We're taking a number of steps to enhance safety in our cooking classes ensuring our team maintain high hygiene standards, practicing proper hand sanitising procedures and cough etiquette. We're closely following all advice received from Australian medical authorities regarding precautions that are needed to minimise risks concerned with COVID-19.

FLEXIBLE CHANGES IN BOOKING POLICY

We created this policy in place for guests with booking wishing to change their visit due to COVID-19. If you need to make a change to your booking for later date, please reply to your booking/order as soon as you can to avoid food waste before the class and we will put your order "on hold" till December 2020. Please visit our calendar and find your class and email us

hello@otaokitchen.com.au

TWO options for your date/time and we can confirm by email our availability. Here is the link

https://otaokitchen.com.au/about/calendar.html

.

STEPS TO TAKE

If you have any symptoms including fever, cough, sore throat, nausea/vomiting, and difficulty breathing. Difficulty breathing is a sign of possible pneumonia and requires immediate medical attention.
Please call 000 and/or report to the Department of Health and Human Services (DHHS) on 1300 651 160 to discuss further actions.
In the case of a potential symptomatic individual, Emergency 000 would be notified first before proceeding to a hospital or centre for disease control.
It can take up to 14 days for symptoms to show after a person has been infected.
We will reschedule your booking for later classes for customers.

Thank you for your business and we look forward to cooking with you soon.

Kind regards,

Team Otao Kitchen

For more than 6 years, Otao kitchen has partnered with industry, suppliers and clients to build on our cooking classes and food event offering.

We are passionate about the food experiences and recognise the importance of building and maintaining strong partnerships that create mutually beneficial outcomes.

A tailored partnership with Otao kitchen can enable your organisation to engage with new audiences and realise valuable opportunities.

Partnerships can be designed at a range of levels, from major, long-term sponsorships to short-term associations which help achieve a specific goal.

You can also sponsor our charity cook off.

Contact Otao kitchen to discuss your objectives and ways we can work together.

Phone 0408 217 899 or email marketing@otaokitchen.com.au

Richmond, Victoria is a vibrant inner-suburb of Melbourne, just 3km outside the Melbourne CBD. There's plenty to do in Richmond, but it's most famous for its shopping, eating and drinking, watching spots from Melbourne Cricket Ground, the largest sports stadium in the southern hemisphere. Richmond is well served by public transport. Having a plan for parking in Richmond will make your life a lot easier. There are lots of options for cheap parking in Richmond, but as the closest suburb to the MCG it's crowded when there's a big game on with over 100,000 people.

The best way to get to Richmond is via train or tram, with lots of route choices. You can get to Richmond's train station from Flinders Street Station in the CBD, with a travel time of about 10 minutes. Tram numbers 70, 109, 48 and 75 will also get you from the city into various parts of Richmond.

There's limited street parking in Richmond, if you want to try your luck. Most street parking is timed, and some spaces are reserved for local permit holders. Your best bet is to look on side streets away from the busier areas such as Bridge Road, Victoria Street, Swan Street or Church Street – but always pay attention to the signage. Remember parking will be harder to find in peak times or where there are events on so leave lots of time to look for a spot.

If you're looking for a park near Bridge Road, you can't beat Coles Richmond Plaza Car Park. This car park is accessed from 261 Bridge Road and offers easy access to shopping on the main strip. It operates from 6.00am to midnight each day and you can pay for parking with cash or credit card. This is being upgraded till 2021.

Victoria Gardens is a shopping centre on the corner of Victoria and Burnley Streets or connecting with Bridge Road East End Victoria Gardens Shopping Centre car park gives you access to one of the major shopping hubs in Richmond – with supermarkets, cinemas, and food retailers close at hand. This is some of the cheapest parking in Richmond if you're parking for just a few hours, but stay over 6 hours and parking gets expensive.

If you're heading to Church Street for a short-stay, you could consider Church Street Car Park. This car park is open 24 hours a day but has a maximum parking time of 2 hours most of the time. The only times with no maximum parking time are before 6am and after 8pm on Saturday and Sunday.

If you need to visit Epworth Hospital on Bridge Road, there's limited undercover parking available. Hospital parking is filling up quickly and never cheap, but it's an easy option when you really need to be there. The car park entrance is on Bridge Road.

Located off Bridge Road and close to Epworth Hospital, Allowah Terrace Car Park is operated by Ace Parking and is both convenient and cheap. This car park is open 24/7 and has no height restrictions. It's also just a short stroll away from the MCG, so it's a great spot for game day parking or night time events at the stadium. Just get there early!

This one isn't a car parking location, but an app to help you find one. PayStay is a convenient way to search for available on and off-street parking spaces, and to use cashless payments too.

When using the app, you'll be able to check it for parking availability in an area. It will show parking availability as low, medium, or high, so you'll know just where you need to go. Once you have a spot you can use the app to pay for parking and to set reminders to let you know when your parking session is about to expire. It's super useful!

649 Bridge Road, Richmond, Victoria 3121

Tel. 03 9246 1200

A picturesque setting overlooking the Yarra River sets the tone for this stylish boutique hotel. Built around a spacious central courtyard Amora Hotel Riverwalk Melbourne takes full advantage of its charming park and river environs. The Hotel is ideally located within the popular Bridge Road shopping precinct and only 4 kms from the Melbourne CBD. The hotel has 111 spacious accommodation rooms and 7 conference rooms. The restaurant is open for breakfast lunch and dinner. The bar offers a light snack menu and selection of drinks.

611 Victoria St, Abbotsford Victoria 3067

Tel. 03 9426 1800

Quest Abbotsford serviced apartment style hotel rooms offer guests a relaxed and comfortable Melbourne accommodation experience perfect for short or long stays. Quest Abbotsford is located within walking distance of the Little Saigon Restaurant Precinct, minutes from Abbotsford Convent Arts Precinct, Collingwood Children's Farm and the Melbourne Cricket Ground.

Abbotsford has a mix of industrial architecture and green spaces, and is popular with both families and creative types. Converted factories, hip cafes and cool bars line Johnston Street, while Abbotsford Convent hosts artsy workshops and is home to markets, cafes and artists' studios. Families feed the animals at Collingwood Children's Farm, and rent boats from the Edwardian boathouse in nearby Fairfield.