Three Best Team Building Cooking Classes in Melbourne
|
0
Likes
Bringing corporate teams together is an important way for your business to thrive. Cooking and sharing is a great way to facilitate the bonding as it not only brings you out of your comfort zone, but gives you the chance to get to know other people in the business. There are many things to love about team cooking classes in Melbourne. It's a great way to bond over the love of food and to learn things about other team member you didn't know before.
Team cooking events can help to solve issues in the team by providing a fun space to work together in a more casual way. It also allows for group interaction and team cohesion while discussing solutions, successes and challenges in the kitchen. Cooking team building classes can serve as a reward for all the hard work going on in the office and improve the team's overall communication skills.
It also strengthens bonds between staff and allows them to practice following instructions and the learning to adjust to any situation while increasing motivation. Sharing an experience can help workers come together in new ways they never thought possible. It allows for improved communication in the workplace and can be where friendships are formed and where skills are discovered.
Whether you want to learn how to make Mexican cuisine, Korean food, Thai dishes, or you just want to have one big dumpling party for your teammates, Otao Kitchen is the place to do it. The classes run for two to four hours and are 100 percent hands on. Their team building sessions can be customised dependent on what kind of experience you're looking for, whether it's friendly competition or more relaxed teamwork. The classes are taught by professional chefs and can be held at their brand-new studio in Abbotsford or at a venue of your choice.
Dumpling Party
Immerse yourself in Chinese food culture with this dumpling party making class. In this class, you'll learn how to make your own dough from scratch, a tasty filling with your choice of protein: beef, pork, chicken or tofu, and a selection of decorative folds.
The class experience will be guided by an expert chef, who will be teaching you all the finesse and skills to craft your own delicious handmade creations. Of course, the best part comes at the end. Eat to your hearts content, or take your creations home for your family or friends to enjoy.
Street Food of Asia
This exploration of popular Asian Street Food will take you through four countries. Our well-traveled chef instructors will guide you through 4 diverse cooking traditions, spanning 4 lessons, which can be attended individually or as a package. In this hands-on class, you'll be navigated through preparing numerous beautiful and tasty morsels of food. The street food of Asia has been crafted to teach you all the skills necessary for you to be able to prepare your own Asian finger foods at home, perhaps a perfect solution for your next party at home. Whether you're looking for new and creative ideas for your next dinner party, a unique date night, we offer an engaging and thoroughly convivial experience.
Pizza Making Party
Discover our secret recipe to the perfect stone-baked pizza! While you learn how to make Italian pizza dough from scratch, our staff will be on hand to help the drinks flowing and the party going. Then, get ready to throw some dough! Show off your best dough-tossing skills, as you compete against your mate in the ultimate #BiggerTosser #otaokitchen challenge. Once you've topped your pizza with your favourite Italian ingredients, we'll place it in our new Gozney oven - cooking the pizzas @500.degree for 90 seconds. Now you want to take take the oven home - a la the authentic Neapolitan way! We cater for gluten-free, vegan and dairy-free pizza buddies.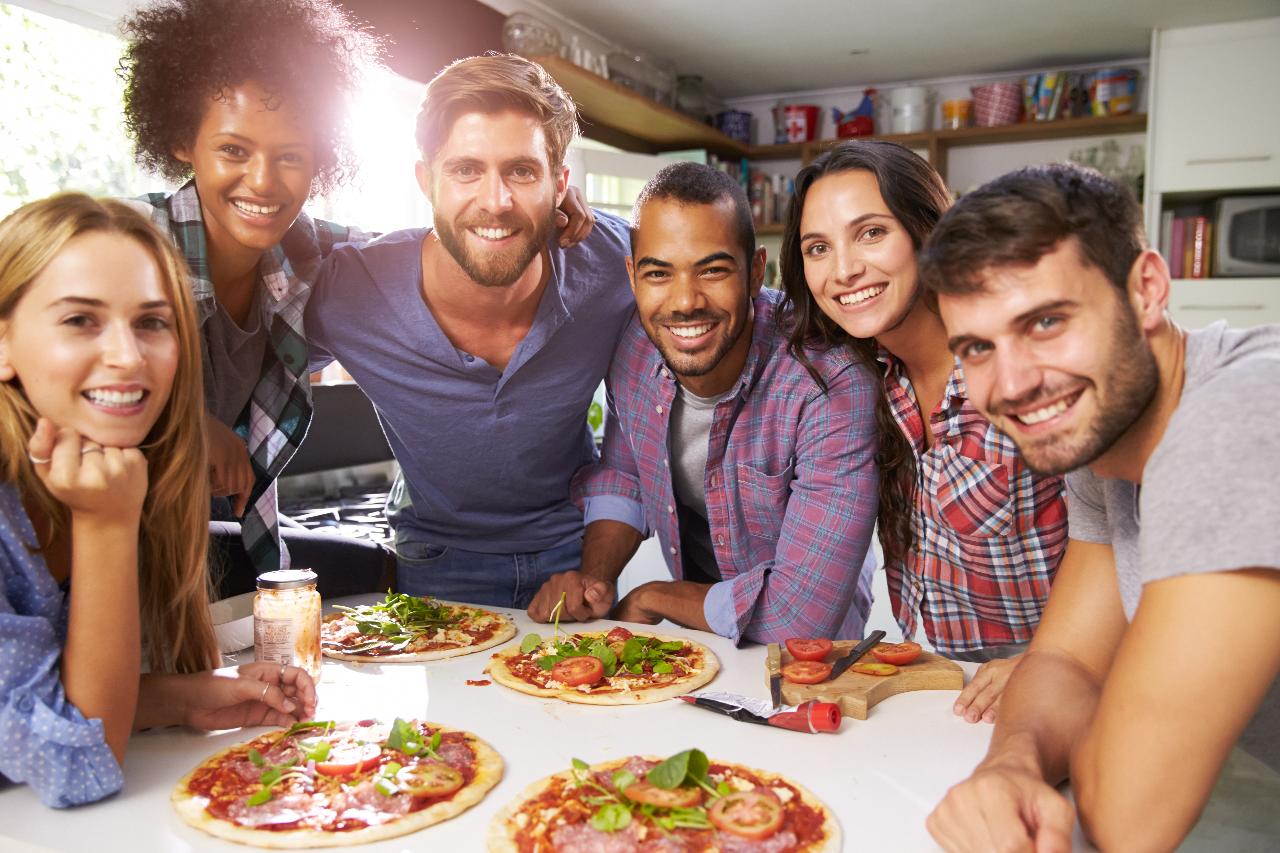 Three Best Team Building Cooking Classes in Melbourne
Event Planning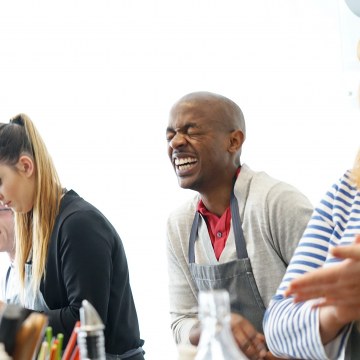 Making Team Building an Everyday Priority
|
1
Likes
If your team is experienced and hard-working but its performance has been "hit and miss". You may find the team has lost some of its energy and motivation and morale is beginning to drop. You can get people back on track by exploring some team-building strategies and activities. Team building is about providing bonding time that your people need so that they can work in harmony. But, to be truly effective, it needs to be a continual process, embedded in your team and business culture.
There's a place for one-off team-building exercises, but they need to have a clear purpose, such as improving a particular skill and must be well designed to avoid conflict. In this article, you can explore how to use team-building activities and exercises as part of an ongoing strategy for developing a strong and effective team.
Getting Started with Identifying Your Team's Needs
The first and most important step when planning team building activities is to identify your team's strengths and weaknesses. Start by asking questions to identify the root of any problems.
Are there any conflicts within the team?
Do they need to know one another better?
Is poor communication affecting the team progress?
Do people need to learn to work together, instead of individually?
Does the group need a morale boost?
Making Team Building Part of Your Business
Regular team-building sessions are one way to strengthen the bonds within your team, but they are not a shortcut to success. Instead, you need to make team-building part of your team thinking. Think about the team-building potential of routine workplace activities. You can use the four strategies to develop your team's strength, cohesiveness and effectiveness:
1. Get to Know Your Team
Your team is made up of people with different needs, ambitions and personalities. Getting to know your team, and helping them to get to know each other, can build a happy, trusting team.
Hosting an evening drink is an easy way to start to get your team members mixing and mingling. Attending social events such as cooking classes is a great way to build relationships. People will more likely to open up and reveal more of their personalities in a relaxed setting. We think sharing aspects of your personal life increases your likability, as it shows others that you can be an empathic, compassionate and authentic manager.
2. Work Toward a Common Goal
You can unite your team by inspiring them to get behind a shared vision or goal. Having an identified destination can prevent individuals from pulling in different directions, which is frustrating and ineffective. Creating a plan can provide your people with a written definition of the team's purpose and goals. You can find strategies for bringing a team together to achieve a particular goal.
3. Develop Strong Team Skills
Your team needs to develop the right skills and competencies to achieve its goals. Developing stronger skill sets, and matching your people to the roles best suited to them, can result in a more able, more motivated team. Chances are, as more and more people work from home or remotely, you could find yourself managing a virtual workplace. It can be hard to get to know team members who have limited meeting face-to-face. Time zones and cultural differences can present challenges when considering team building activities or strategies for virtual teams. It is possible to stay in regular and effective communication with virtual team members, given the wide range of available online tools. However, the key to building an effective team lies more in how its members to meet face-to-face than in the technology they use.
TEAM BUILDING AT OTAO KITCHEN
Team building can only occur when relevant and timely activities that address specific needs are part of your business. One-off exercises can help with this, but they are not a shortcut to success. The purpose of team building activities is to motivate your people to work together, to develop their strengths, and to address any weaknesses. So, any team-building exercise should encourage collaboration rather than competition.
Be sure to incorporate team building into your workplace. For example, get to know your people better, work toward common goals, develop their skills, and make the extra effort to connect with your virtual team. In this way, you'll build a firm foundation of purpose and trust that you can add challenging events appropriately.
Learn more