Three Best Team Building Cooking Classes in Melbourne
|
1
Likes
Bringing corporate teams together is an important way for your business to thrive. Cooking and sharing is a great way to facilitate the bonding as it not only brings you out of your comfort zone, but gives you the chance to get to know other people in the business. There are many things to love about team cooking classes in Melbourne. It's a great way to bond over the love of food and to learn things about other team member you didn't know before.
Team cooking events can help to solve issues in the team by providing a fun space to work together in a more casual way. It also allows for group interaction and team cohesion while discussing solutions, successes and challenges in the kitchen. Cooking team building classes can serve as a reward for all the hard work going on in the office and improve the team's overall communication skills.
It also strengthens bonds between staff and allows them to practice following instructions and the learning to adjust to any situation while increasing motivation. Sharing an experience can help workers come together in new ways they never thought possible. It allows for improved communication in the workplace and can be where friendships are formed and where skills are discovered.
Whether you want to learn how to make Mexican cuisine, Korean food, Thai dishes, or you just want to have one big dumpling party for your teammates, Otao Kitchen is the place to do it. The classes run for two to four hours and are 100 percent hands on. Their team building sessions can be customised dependent on what kind of experience you're looking for, whether it's friendly competition or more relaxed teamwork. The classes are taught by professional chefs and can be held at their brand-new studio in Abbotsford or at a venue of your choice.
Dumpling Party
Immerse yourself in Chinese food culture with this dumpling party making class. In this class, you'll learn how to make your own dough from scratch, a tasty filling with your choice of protein: beef, pork, chicken or tofu, and a selection of decorative folds.
The class experience will be guided by an expert chef, who will be teaching you all the finesse and skills to craft your own delicious handmade creations. Of course, the best part comes at the end. Eat to your hearts content, or take your creations home for your family or friends to enjoy.
Street Food of Asia
This exploration of popular Asian Street Food will take you through four countries. Our well-traveled chef instructors will guide you through 4 diverse cooking traditions, spanning 4 lessons, which can be attended individually or as a package. In this hands-on class, you'll be navigated through preparing numerous beautiful and tasty morsels of food. The street food of Asia has been crafted to teach you all the skills necessary for you to be able to prepare your own Asian finger foods at home, perhaps a perfect solution for your next party at home. Whether you're looking for new and creative ideas for your next dinner party, a unique date night, we offer an engaging and thoroughly convivial experience.
Pizza Making Party
Discover our secret recipe to the perfect stone-baked pizza! While you learn how to make Italian pizza dough from scratch, our staff will be on hand to help the drinks flowing and the party going. Then, get ready to throw some dough! Show off your best dough-tossing skills, as you compete against your mate in the ultimate #BiggerTosser #otaokitchen challenge. Once you've topped your pizza with your favourite Italian ingredients, we'll place it in our new Gozney oven - cooking the pizzas @500.degree for 90 seconds. Now you want to take take the oven home - a la the authentic Neapolitan way! We cater for gluten-free, vegan and dairy-free pizza buddies.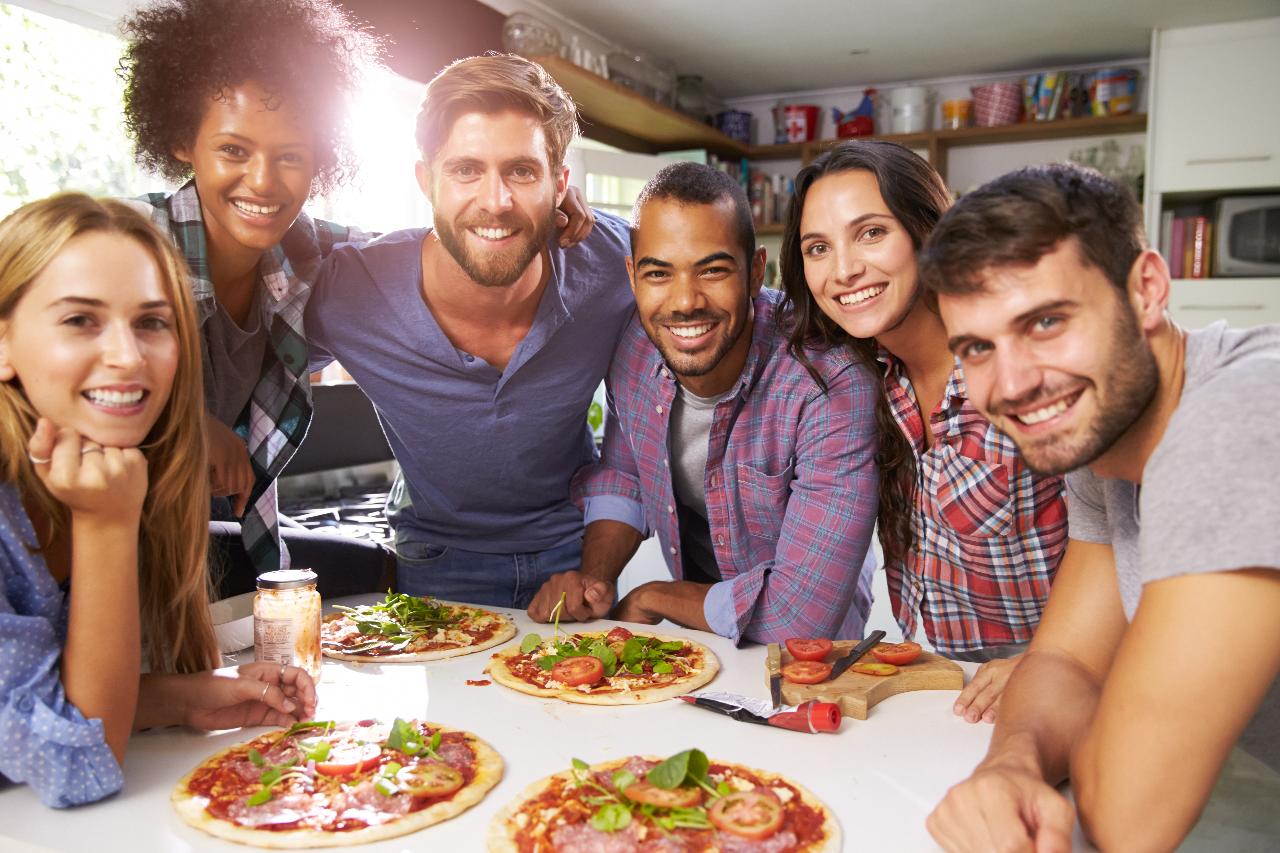 Three Best Team Building Cooking Classes in Melbourne
Event Planning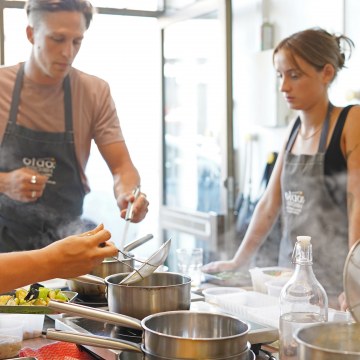 A Guide to Team Building Activities in Melbourne
|
1
Likes
For a Melbourne team to work effectively, it needs team players that communicate, support and collaborate with each other. While you can foster these qualities with time, it's rare to find a team that work well together at the start. Collaboration has to be developed through group activities.
If you're looking up activities for team building, Melbourne team activities are packed with events and classes that will transform your team into a cohesive unit. Fun group activities in Melbourne offers include cooking classes, painting classes, and escape rooms. Your employees will develop friendships, create memories, and build trust, translating to productive, effective work units.
This page covers why you should invest in team-building and lists some of the best team building activities in Melbourne has available to help you get started.
Importance of Team Building Cooking Activities
Team building cooking aims to create a fun and exciting environment where employees can interact while learning new skills. Throughout the cooking activity, they will learn about their strengths and weaknesses and develop the skills to work in harmony with each other. However, it would be best if your company didn't rely on one-off corporate cooking events. Otao Kitchen hosts many cooking activities that allow your team to challenge themselves and build skills that will transfer to the workplace.
Group Cooking Classes in Melbourne
A group cooking class is the perfect team outing. Melbourne is filled with foodies, so connecting your teammates with local chefs makes for a fun and exciting social kitchen escapade.
You can stand beside your co-workers as you learn how to slice and dice and then celebrate the achievement with a delicious meal. Whether you're looking for corporate summer outings or a more intimate setting, you can find new kitchen studio at Otao Kitchen for your employees to build trust and cooperation. Through group cooking classes, your team will:
Virtual Classes for Team Building
As the world continually adapts to the "new normal," remote work has become commonplace. While some may love being able to roll out of bed and have their office a few feet away, remote workers lose out on the relationships typically built through in-person communication.
One way to alleviate this burden is through online group activities. If you're setting up team building activities, Sydney or Melbourne doesn't have to be the stage. You can perform these games from the comfort of your own home while still benefiting from the much-needed social interaction.
Corporate Group Outings in Melbourne
Corporate team-building exercises don't have to be a nuisance. With a little planning and the right atmosphere, you can organise an activity that boosts morale while building camaraderie.
If you're trying to find the most memorable team building activities, Melbourne cooking school Otao Kitchen can deliver, nothing beats a group cooking course—and you can host online group activities. Otao Kitchen has a variety of classes that can appeal to any palate. Contact us today to book group cooking classes for your company.
Learn more