A Guide to Team Building Activities in Melbourne
|
1
Likes
For a Melbourne team to work effectively, it needs team players that communicate, support and collaborate with each other. While you can foster these qualities with time, it's rare to find a team that work well together at the start. Collaboration has to be developed through group activities.
If you're looking up activities for team building, Melbourne team activities are packed with events and classes that will transform your team into a cohesive unit. Fun group activities in Melbourne offers include cooking classes, painting classes, and escape rooms. Your employees will develop friendships, create memories, and build trust, translating to productive, effective work units.
This page covers why you should invest in team-building and lists some of the best team building activities in Melbourne has available to help you get started.
Importance of Team Building Cooking Activities
Team building cooking aims to create a fun and exciting environment where employees can interact while learning new skills. Throughout the cooking activity, they will learn about their strengths and weaknesses and develop the skills to work in harmony with each other. However, it would be best if your company didn't rely on one-off corporate cooking events. Otao Kitchen hosts many cooking activities that allow your team to challenge themselves and build skills that will transfer to the workplace.
Group Cooking Classes in Melbourne
A group cooking class is the perfect team outing. Melbourne is filled with foodies, so connecting your teammates with local chefs makes for a fun and exciting social kitchen escapade.
You can stand beside your co-workers as you learn how to slice and dice and then celebrate the achievement with a delicious meal. Whether you're looking for corporate summer outings or a more intimate setting, you can find new kitchen studio at Otao Kitchen for your employees to build trust and cooperation. Through group cooking classes, your team will:
Virtual Classes for Team Building
As the world continually adapts to the "new normal," remote work has become commonplace. While some may love being able to roll out of bed and have their office a few feet away, remote workers lose out on the relationships typically built through in-person communication.
One way to alleviate this burden is through online group activities. If you're setting up team building activities, Sydney or Melbourne doesn't have to be the stage. You can perform these games from the comfort of your own home while still benefiting from the much-needed social interaction.
Corporate Group Outings in Melbourne
Corporate team-building exercises don't have to be a nuisance. With a little planning and the right atmosphere, you can organise an activity that boosts morale while building camaraderie.
If you're trying to find the most memorable team building activities, Melbourne cooking school Otao Kitchen can deliver, nothing beats a group cooking course—and you can host online group activities. Otao Kitchen has a variety of classes that can appeal to any palate. Contact us today to book group cooking classes for your company.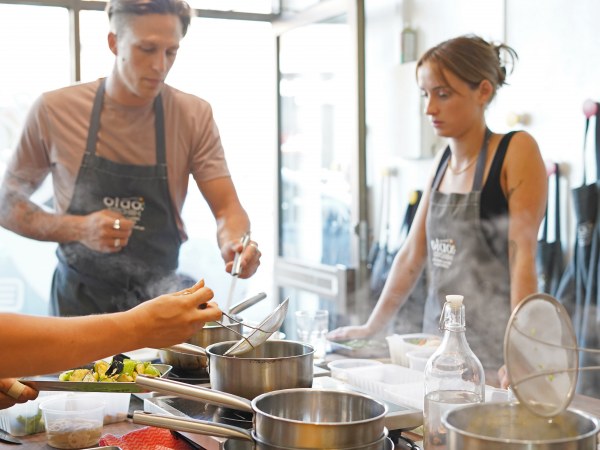 A Guide to Team Building Activities in Melbourne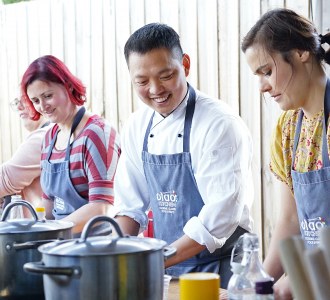 Team Building Cooking
You're planning an important team-building cooking event for your colleagues. You've done it before, but this time...
Duration 3 Hours
From AUD $165
Book now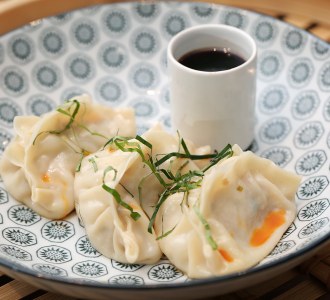 Virtual Team Building Cooking
Connect meaningfully, and inspire your team with this virtual 'happy hour'. We provide online food...
Duration 2 Hours
From AUD $49
Book now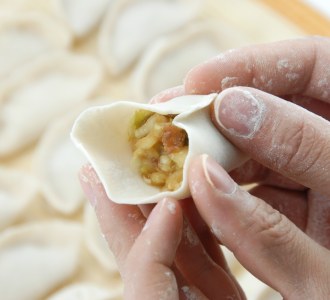 Dumpling Making Class with Ingredients Box Delivered Online
Do you love dumplings and want to try making them for yourself at home? This unique online cooking experience will...
Duration 2 Hours
From AUD $119
Book now
Event Planning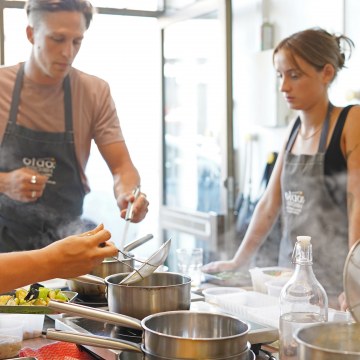 Best Team Building Activities To Do While On Conference Calls
|
1
Likes
Corporate teams around the work have embraced remote work and find a new way to collaborate. Team building is an important part of collaboration and bonding. Team building efforts are most effective when done regularly, and result in a caring and connected team.
When it comes to remote working with teams, virtual team building is especially important. Since the intention to communicate and collaborate needs to be at the forefront of all remote initiatives, making sure that your team feels emotionally connected is a good place to start.
REMOTE TEAM BUILDING AND BONDING
Speaking to your team member in person is easier when in person as you can give your attention, pick up on nonverbal cues, and build rapport via shared experiences.
However, choosing to get together in person as one team does come with some challenge. Assuming it's safe to travel, airfare and accommodations can be pricey, and each flight will add about 0.5 metric tons of CO2 to your carbon footprint.
Selecting remote meetings helps fill in the communication gaps during those technologically-challenging moments. Let's look at some icebreakers and quick virtual activities to help your team kick-off your next conference call on the same page.
The key here is to make team catch up with consistent, rather than a random bonding exercise. In the long run, your team will become more familiar with the idea of opening up to other team members through some fun virtual activities like cooking.
Here are some quick and ongoing team building activities to implement in your team conference calls to keep work moving forward in a collaborative and connected light.
THE HAPPY HOUR TEAM BUILDING
We will be cultivating a fun and imaginative atmosphere, making delicious food and drinks to share in this virtual team-building 'happy hour' demonstration class. Through an approachable back-to-the-basics style of cooking and hospitality, we empower people to connect and develop as a group. Our chef instructors have structured a fun, engaging, and interactive program using food and beverages as a vehicle for inspiring deeper connections. We provide a variety of food-based experiences like home cook-offs, cocktail workshops, cooking classes, contests, and challenges. You can choose any of the menu themes below.
ONLINE COOKING CLASSES
In this online cooking class, your team members can cook, connect and celebrate together. This virtual cooking event can be hosted by our chef in Melbourne to the comfort of the participants' kitchen anywhere via Zoom. You choose the menu, we may change a little to reflect the timing and send you a list of ingredients, so your members can include them in their normal shopping. Our menu below has been customised to use your local supermarkets (Australia - Coles, and Woolworth) or (New Zealand - New World, Countdown). We can modify recipes and ingredients to suit any dietary requirements. The virtual cooking events can range in duration from 1 to 2 hours and are for a minimum of 2 and a maximum of 40 Zoom connections. All you need is a laptop, tablet, or mobile phone, a functioning kitchen, and a few pantry basics. Check the ingredient list before booking classes in Dumpling Making, Street Food Asia, Vietnamese, Thai, Chinese, Indian, Indonesian, Japanese, Korean or Vegan
ONLINE COOKING CLASS WITH A MAGIC BOX OF INGREDIENTS DELIVERED AUS WIDE
Online cooking classes with our magic box of ingredients are the best activity to do with your team or clients? Perhaps an alternative to your end-of-year party or a gift? Live private cooking classes with Otao kitchen chefs are the perfect way to enjoy great food, learn new tricks, and get together when it's not so easy to physically get together. We'll deliver everything including some stool (no meat/seafood) so you and your guests need to cook along at home, so all that's left is to log on our Zoom, hone your cooking skills, eat delicious food, and have a great time. Generally, we need 7 working days to deliver your boxes to a metro city, and it will be more for regional cities and towns in Australia. The meals will be vegetarian, and we will include in your note if you want to have the option to add meats and seafood. Check the menu here: The Ultimate Dumpling Making, Japanese Ramen Making Class, Authentic Pasta making Class, Cooking with Native Ingredients, Plus you can ask for our drink Victorian option.
Learn more