Making Team Building an Everyday Priority
|
1
Likes
If your team is experienced and hard-working but its performance has been "hit and miss". You may find the team has lost some of its energy and motivation and morale is beginning to drop. You can get people back on track by exploring some team-building strategies and activities. Team building is about providing bonding time that your people need so that they can work in harmony. But, to be truly effective, it needs to be a continual process, embedded in your team and business culture.
There's a place for one-off team-building exercises, but they need to have a clear purpose, such as improving a particular skill and must be well designed to avoid conflict. In this article, you can explore how to use team-building activities and exercises as part of an ongoing strategy for developing a strong and effective team.
Getting Started with Identifying Your Team's Needs
The first and most important step when planning team building activities is to identify your team's strengths and weaknesses. Start by asking questions to identify the root of any problems.
Are there any conflicts within the team?
Do they need to know one another better?
Is poor communication affecting the team progress?
Do people need to learn to work together, instead of individually?
Does the group need a morale boost?
Making Team Building Part of Your Business
Regular team-building sessions are one way to strengthen the bonds within your team, but they are not a shortcut to success. Instead, you need to make team-building part of your team thinking. Think about the team-building potential of routine workplace activities. You can use the four strategies to develop your team's strength, cohesiveness and effectiveness:
1. Get to Know Your Team
Your team is made up of people with different needs, ambitions and personalities. Getting to know your team, and helping them to get to know each other, can build a happy, trusting team.
Hosting an evening drink is an easy way to start to get your team members mixing and mingling. Attending social events such as cooking classes is a great way to build relationships. People will more likely to open up and reveal more of their personalities in a relaxed setting. We think sharing aspects of your personal life increases your likability, as it shows others that you can be an empathic, compassionate and authentic manager.
2. Work Toward a Common Goal
You can unite your team by inspiring them to get behind a shared vision or goal. Having an identified destination can prevent individuals from pulling in different directions, which is frustrating and ineffective. Creating a plan can provide your people with a written definition of the team's purpose and goals. You can find strategies for bringing a team together to achieve a particular goal.
3. Develop Strong Team Skills
Your team needs to develop the right skills and competencies to achieve its goals. Developing stronger skill sets, and matching your people to the roles best suited to them, can result in a more able, more motivated team. Chances are, as more and more people work from home or remotely, you could find yourself managing a virtual workplace. It can be hard to get to know team members who have limited meeting face-to-face. Time zones and cultural differences can present challenges when considering team building activities or strategies for virtual teams. It is possible to stay in regular and effective communication with virtual team members, given the wide range of available online tools. However, the key to building an effective team lies more in how its members to meet face-to-face than in the technology they use.
TEAM BUILDING AT OTAO KITCHEN
Team building can only occur when relevant and timely activities that address specific needs are part of your business. One-off exercises can help with this, but they are not a shortcut to success. The purpose of team building activities is to motivate your people to work together, to develop their strengths, and to address any weaknesses. So, any team-building exercise should encourage collaboration rather than competition.
Be sure to incorporate team building into your workplace. For example, get to know your people better, work toward common goals, develop their skills, and make the extra effort to connect with your virtual team. In this way, you'll build a firm foundation of purpose and trust that you can add challenging events appropriately.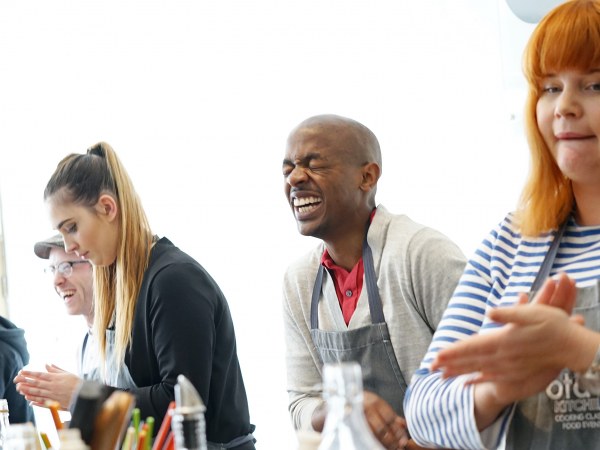 Making Team Building an Everyday Priority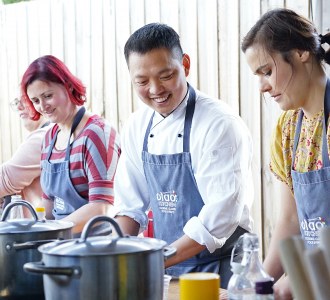 Team Building Cooking
Take your team out for hands on cooking class inspired Asian Restaurants. The subtle variations by cuisines and the...
Duration 3 Hours
From AUD $165
Book now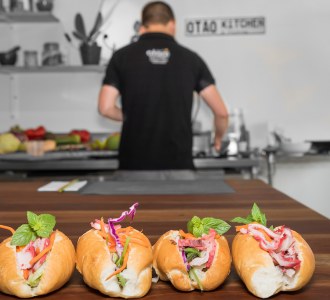 Team Challenge Corporate Kindness Cooking
Break the Melbourne city bustle with fun and interactive Corporate Kindness Program to champion team members to give...
Duration 3 Hours
From AUD $185
Book now
Event Planning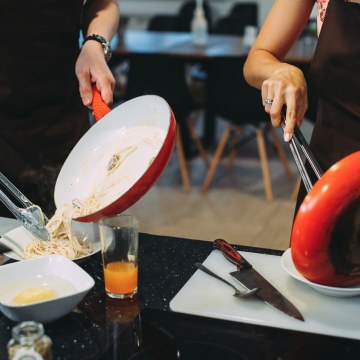 How To Engage Your Staff and Enhance Corporate Virtual Event
|
2
Likes
Most physical events have been on hold for the past six months. While corporate events will likely be the first to make a full comeback, many companies we spoke to delayed all live business meetings well into 2021. When you hold corporate events, they will be mainly Zoom webinars during the pandemic, but these types of interactions won't deliver results long-term. With the live stream becoming the default meeting room, how do you enhance these experiences to make an impact on your team? Read more to get you some ideas?
Learn more