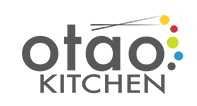 School Programs with Asian Foods
CODE: PHV02D | Class Size: 12-20 | Skill Level: Kid lesson | Ages: 8-16 years old 2 Hours | Richmond or At Your School START BOOKING NOW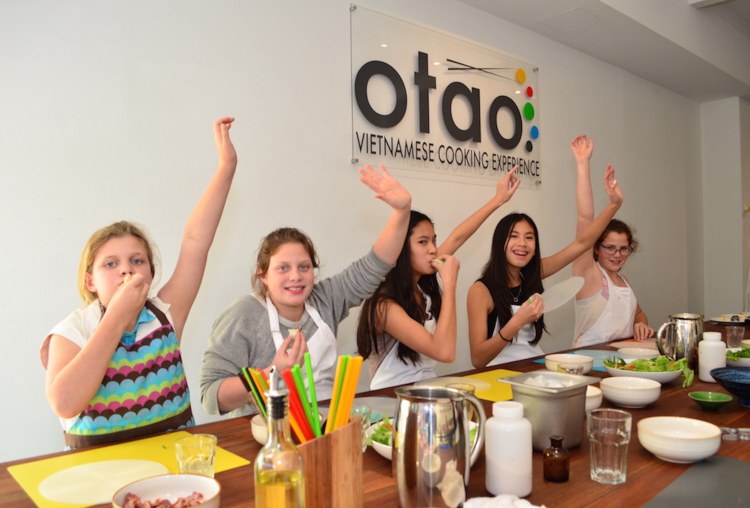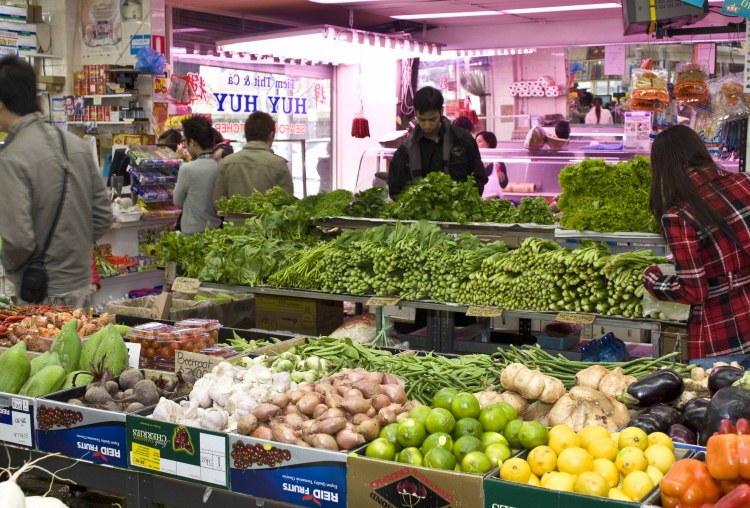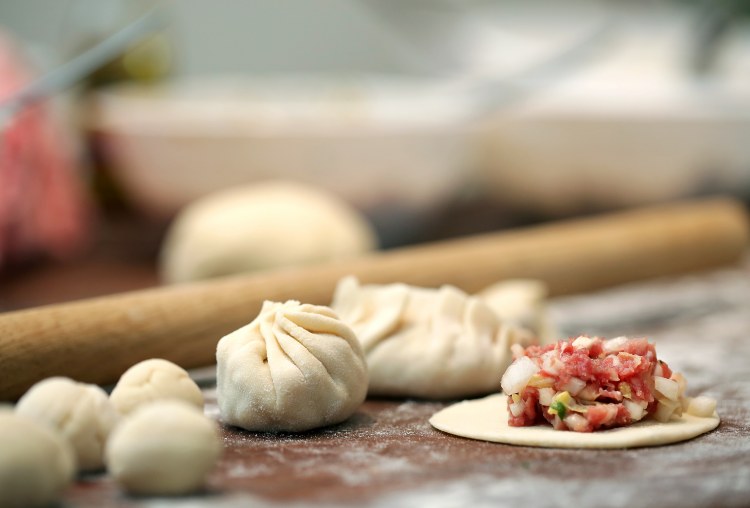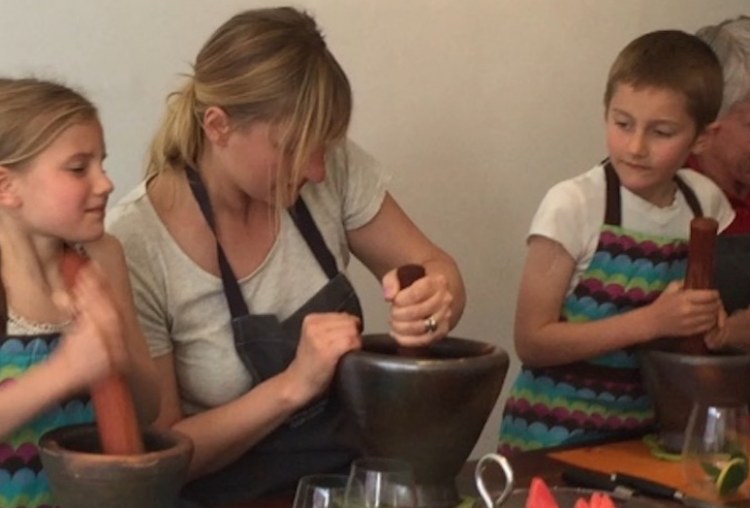 School Programs with Asian Foods
CODE: PHV02D
Class Size: 12-20
Skill Level: Kid lesson
2 Hours
Richmond or At Your School
Ages: 8-16 years old
For things to do in Melbourne, you can't get more immersed in Asian food culture than a food tour and/or lunch and/or cooking. Our food tour is a true culinary escapade, both inside and outside of...
Read
More
At Otao Kitchen, we want to show kids how much fun cooking can be and, by involving them in preparing and cooking their own meals, encourage them to try new foods. Excursions and incursions are seen as an integral part of your school curriculum as they enable students to explore, extend and enrich their learning and their social skills development, in a non-school setting. Food and cooking as part of your excursions and incursions may have a cultural, environmental or outdoor emphasis and complement the educational programs.
HIGHLIGHTS
The lifelong benefits of cooking with children and you  may create a future home chef
Provide shared class experiences and a sense of group cohesiveness and full benefits of cooking
Edible crafts with fresh ingredients and explore their food options and promote social and cultural understanding 
Promote self-esteem, resourcefulness, independence, leadership, judgment, cooperation and tolerance through reinforcements, complement and extend the learning opportunities beyond the classroom.
Develop skills such as cooperation, tolerance, communication, individual and group interaction, problem-solving and life survival skills.
Have a date and time in mind, speak to Chef Ha Nguyen 0408 217 899 or email hello@otaokitchen.com.au. 
ON THE DAY
This hands-on kid cooking class experience lasts for 1-3 hours
Enjoy a complimentary refresher drink on arrival 
Teacher demonstration and kid preparing Thai, Vietnamese, Japanese, Chinese dishes 
Kids, students, and teachers will cook the foods together.
Eat and listen to a cultural and social aspect from the dishes.
Clean up and pack up the kitchen
Cooking Class 6-11 years old 

For younger kids 6-10, we can come to your class or school. The one-hour cooking will include hands-on single dish, for example, dumplings, noodles or salad...etc.  The children will be guided step-by-step by expert chefs to create the dish. Children will learn basic cooking skills, how to read different food labels, and how to make healthy food choices. Classes can be booked as a package. Our Incursion Class is designed to complement and enhance your students' learning and curriculum activities. Ideal as part of Asian language studies, Humanities, Health, and Physical Education, or Cultural subjects, our Asian Food and Culture Program is a fun and educational culinary experience.
LESSON 1 - CHINESE COOKING 
San Choi Bow with Prawns and Pork 
Special Fried Rice 
Chicken wonton
LESSON 3 – VIETNAMESE COOKING 
Rice Paper Rolls with dipping sauce - or
Spring rolls vegetarian
Chicken Wonton Soup with vegetables
LESSON 4 -  ITALIAN COOKING
Hand made pasta with Napoli sauce
Grill vegetable salad
Cannoli with pastry cream
LESSON 5 – JAPANESE COOKING 
Sushi salmon, avocado or vegetarian - GF
Japanese pancake with vegetable and bacon
Cup of Miso
Cooking Class 11-16 years old
The lessons are fully interactive, practical classes designed to both educate and entertain students and to get them excited about cooking! This is also a fantastic team building and communication skills activity. We can include the cooking challenges of restaurant stimulation or market tour and cooking.  School Program with Asian Foods is an authentic curriculum-based tour and we can work with you to ensure the program meets the specific learning needs of your students. We also offer a school trip to Melbourne Markets that will offer an opportunity for Food Technology students to experience for themselves how the hospitality industry in Melbourne operates, providing great inspiration to your students. Please see the sample menu below:


LESSON 1 - THAI RESTAURANT 
Fish Cakes, Bean and Lime Leaf 
Thai Larb with Pork
Thai Red Curry with Beef 
Green Chicken Curry, Bean, Eggplant
Thai Papaya Salad
Thai Sticky Rice and Mango
LESSON 2 – VIETNAMESE RESTAURANT 
Nuoc Cham - Fish sauce dip 
Goi Cuon – Fresh Rice Paper Rolls 
Chả giò - Spring rolls - Vegetarian or Pork  
Bo La Lot - Beef in betel leaf
Pho Ga Traditional Chicken Noodle Soup
Fried Pork Dumplings
Vietnamese Vermicelli Noodle Salad
Cream Caramel and Complimentary refresher on arrival
LESSON 3-  ITALIAN COOKING
Hand Made Pasta and Home Made Tomato Sauce
Hand Made Potato gnocchi (can be GF)

Totally Tender Meatballs in Tomato Sauce 
Risotto with seafood or mushroom (GF option)
Best ever tiramisu
LESSON 4 – JAPANESE RESTAURANT 
Miso Soup  
Makizushi
Gyoza- pork and ginger dumplings
Okonomiyaki savory pancake
Ramen- Pork broth
Chicken Teriyaki
Pickled Daikon and Carrot

IMPORTANT INFORMATION 
School Programs with Asian Foods are a great idea for your next school outing or guest teaching because it will integrate student learning with another person than teachers. 
If your students are older than 11 years old they can come to our purposed built cooking studio in Richmond by public transport or school bus. Our chef will meet them and will go over the menu, get their apron, watch demonstration then prep and cook. They will eat what they cook so it would be great ideas to cook toward lunch by starting at 9 or 10 am or early dinner by staring at 1 or 2 pm. We charge $995 for up to 12 students for a 2-hour class. They would learn 2-3 dishes on sharing with another student. The price includes foods, disposable items, equipment, aprons, and a chef
If your students are younger than 11-year-olds, we can come to a chosen venue for multiple classes per day for up to 120 students. For example, the charge per class for up to 20 kids 6-11 years old - $525 per hour including foods, disposable items, equipment, and a chef. Travel costs will be from $80 if you are not within 5km from Richmond. We bring food and equipment. You will provide seating, handwashing facility, BYO aprons and PowerPoint for the induction cooktops. All incursion classes will have a minimum spend of $1,100 so you can combine 2 classrooms or more.  
Payment in full is required at the time of booking to reserve or hold your booking. Payment may be made via credit or debit card, cash or by invoice. You can pay a deposit of a minimum of 4 seats or 25% of the total invoice, whatever is more. The balance is due one week before the event upon confirmation of the guest numbers and their dietary requirements. The deposit is NON-REFUNDABLE for cancellations with less than 28-day notice.
If you reduce or cancel the number of participants, subject to the minimum group charge/minimum spend amount agreed, our refund policy is as follows: If you give us more than 28-day notice prior to the booking date, we will refund 100% of your payment less credit card processing fee. If you give us less than 7 to 14-day notice, we will refund you 65% of your payment - cover the venue and staff. If you give us less than 7 day-notice, we are unable to offer any refunds.
Final numbers and dietary requirements for your session must be confirmed no later than 7-day prior to the start time of the cookery session in order to give us enough time to pre-order the necessary ingredients and staff. If you would like to increase the number of participants after this time, please email us hello@otaokitchen.com.au to discuss and we will do the best to accommodate you.
Our menus have no nuts however we may have a trace of nuts in the foods. We can cater to different dietary requirements such as gluten-free, vegan, meat-free, seafood free or non-specific ingredients. For dietary requirements, please email us hello@otaokitchen.com.au to discuss and we will do the best to accommodate you.
Lateness: please arrive 10 minutes before the scheduled start time of the class. We cannot accommodate or refund for those who arrive after the scheduled start time, even if you call ahead. The instructor will be expected to start on time and will not be able to repeat the health and safety and/or demonstrations at the beginning of the class.
Read more of our FAQs and booking terms. 

Email hello@otaokitchen.com.au or call chef Ha Nguyen 0408 217 899 for available date/time and obligation free quote today. 
Reviews
This product has no availability, please try again later
Please note: This product is on request. We will confirm availability within the shortest possible time after we receive your order.
Share!
---
Because everybody deserves to see this.