Kids & Teens
Looking for school holiday activities in Melbourne? Our cooking classes in Melbourne offer a breeze of fun with kid-friendly and family-friendly sessions! From making Vietnamese pho \ to rolling handmade dumplings, children can enjoy a variety of workshops to improve their foundational skills and gross motor abilities.
Our classes also boost confidence, socialisation, and interest in meals, leading to positive benefits for both you and your children. But the best part?
Kids can apply their newly acquired skills to help out at home! These cooking classes are a must-try experience, especially during school holidays, and here's why - other than the adorable little chef aprons, of course.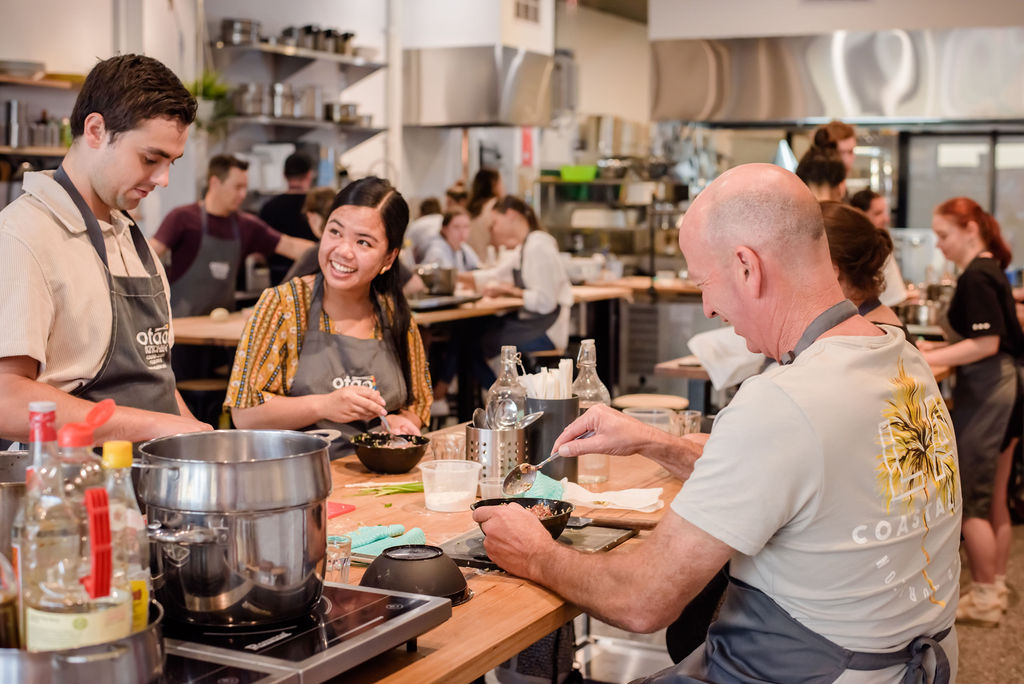 If you're searching for kids' cooking classes in Melbourne that offer a unique and fun parent and kids cooking experience, look no further than OTAO Kitchen.
In these amazing workshops, experienced instructor and chef Hà Nguyen guides children in making delicious Thai, Vietnamese, Japanese, or Chinese dishes. With a four-part school holiday cooking course for ages 10 to 16, there are plenty of opportunities for your young ones to enhance their culinary skills.
From here on out, your whole family can relish watching your child's love for cooking grow as they embark on a lifelong journey with food. So don't wait – buy matching aprons and enroll your family in the next kids cooking class today!