Nuoc Cham - Dipping Sauce
Publish on:
11 April, 2019
| In:
Vietnamese
| Author by:
Dylan Vickers-Fukakusa
Nuoc Cham is a mixture of water, sugar, lime juice and fish sauce which creates a base that is foundational to Vietnamese cuisine. We add extra garlic and chilli for bite and heat, but neither of these are essential. It can be used as a dressing, marinade or dipping sauce to accompany infinite Vietnamese recipes.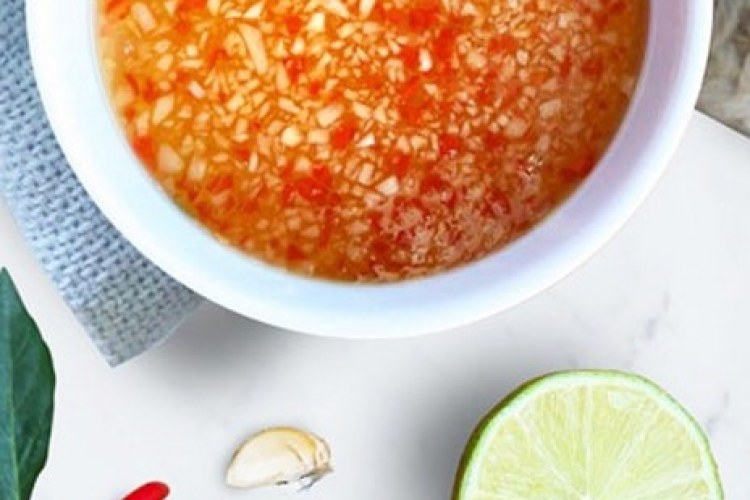 Nuoc Cham - Dipping Sauce
Ingredients
2 tasp Fish sauce
2 tasp rice vinegar
1 tasp Sugar
4 tasp Hot water
1-2 pcs Garlic minced
1 pcs Chilli minced
1/2 pcs Lime - juice only
Directions
To make the dressing, place the fish sauce, vinegar, sugar and water in a bowl and stir to combine.
Add garlic, chilli and lime juice, and stir to combine.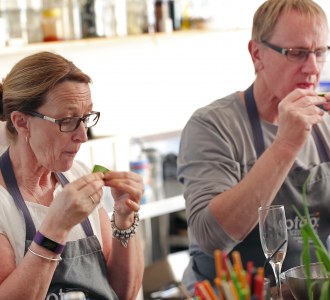 Thai Cooking Master Class
Thai cooking classes showcase the amazing food of Thailand, stories of its people, culture and history. Join us to...
Duration 3 Hours
From AUD $165
Book now
Vietnamese Cooking Master Class
Join us as we explore the fresh and vibrant qualities of Vietnamese cuisine. It's liberal use of fresh herbs, light...
Duration 3 Hours
From AUD $165
Book now