Vietnamese Cream Caramel
Publish on:
26 April, 2019
| In:
Vietnamese
| Author by:
Chef Ha Nguyen
We thank the French for introducing crème caramel to our food. Easy and simple dishes to make.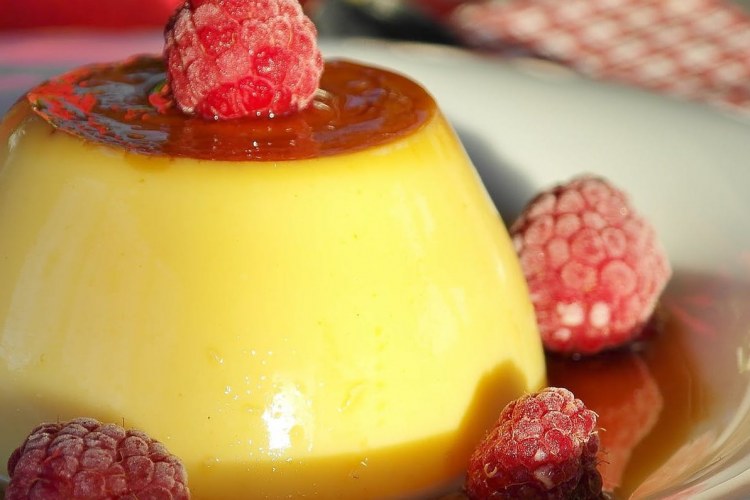 Ingredients
300 ml Milk (can use mixture coconut, cream or normal milk)
3 pcs Egg york
1 pcs Egg white
3 tasp Sugar white or brow
50 g Sugar
Directions
Get 2-3 ramekins ready in a steamer.

Add 50g sugar to 20ml water and bring the pot the boil. Slowly stir over the low heat. Bring it to deep caramel stage. Pour over the ramekins. Careful this is very hot.

Combine milk, sugar, vanilla pod in to a pot and heat the pot to boiling and take it off from the heat.

Break eggs into a bowl and whisk slowly the milk mixture into the egg. Take care not to get too fast at first as the egg would cook and become scramble eggs.

Pour the mixture over the ramekins with sugar stick on the bottom.

Steam them 10 minutes until the egg mixture is set.

Cool and enjoy.