Bun Cha Hanoi - Hanoi style BBQ pork and Noodles
Publish on:
15 April, 2019
| In:
Vietnamese
| Author by:
Chef Ha Nguyen
This is one of Hanoi staple grilled pork with a sweet fish broth and rice noodles - once eaten by president Obama and late chef Anthony Bourdain in Hanoi.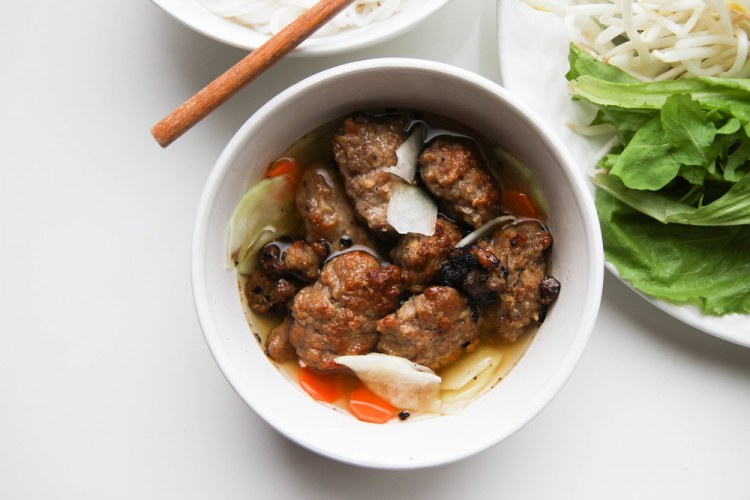 Bun Cha Hanoi - Hanoi style BBQ pork and Noodles
Ingredients
200 g Pork neck or pork shoulder
. . Marinade (1 tasp fish sauce, 1 tsp honey, 1/2 tsp caramel, 4 white onion smashed, 1 shallot smashed, 2 garlic smashed, 1 tsp lemon grass water, black pepper and salt)
to boil . Soup or dipping sauce (2 tasp fish sauce, 2 tasp sugar, 2 tasp lime juice, 1 tasp vinegar, 1 tsp garlic minced, 1 tsp chilli minces)
1 cup each pp Garnish ( Vietnamese noodle -bun, perrilla, balm mint, spouts, lettuce)
Directions
In a mixing bowl, combine the pork mince and the marinade ingredients and mix well. Cover and marinate both meats in the fridge for 2 hours, or overnight for a better result.

Form the pork mixture into small balls with oiled hands, then slightly press down on each ball to form patties, about 5 cm (2 inches) in diameter and 1 cm (½ inch) thick. You can skewer the sliced meats.

You can pan fried the pork patties or heat a charcoal grill or barbecue to medium-high and grill the patties for 4 minutes on each side. Grill the pork skewers for 2 minutes on each side or until brown.

For the dipping sauce, add fish sauce, vinegar, sugar and water to a saucepan. Mix, then bring to the boil. Transfer to a dipping bowl and add chilli, garlic and lime juice.

Place the noodles, herbs and patties on a platter.

Divide the sauce dipping bowls. Each guest should have their own dipping bowl, with all the ingredients in the middle of the table. Take a mixture of noodles, herbs and meat, and dip into the warm fish sauce with each mouthful.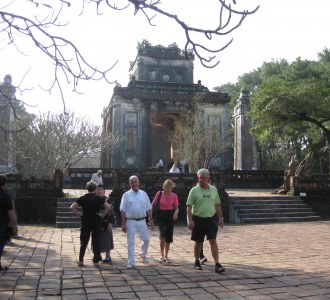 Ultimate Vietnam Food Tour
Discover, cook and eat your way through Vietnam, experiencing one of the freshest and most fragrant cuisines on the...
Duration 14 DAYS
From AUD $3495
Book now
Vietnamese Cooking Master Class
Join us as we explore the fresh and vibrant qualities of Vietnamese cuisine. It's liberal use of fresh herbs, light...
Duration 3 Hours
From AUD $165
Book now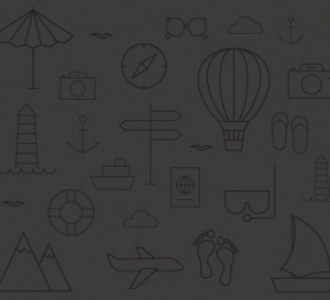 Duration
From AUD $
Book now