Vietnamese Coffee Icecream
Publish on:
28 March, 2018
| In:
Vietnamese
| Author by:
Mr Icecream
Vietnamese Ice Coffee is an intensely brewed coffee concentrate that drips down into a tall glass of ice and a big spoonful of sweetened condensed milk. If you love coffee, and have only tried weak, watered down coffee served over ice, you're in for a big awakening.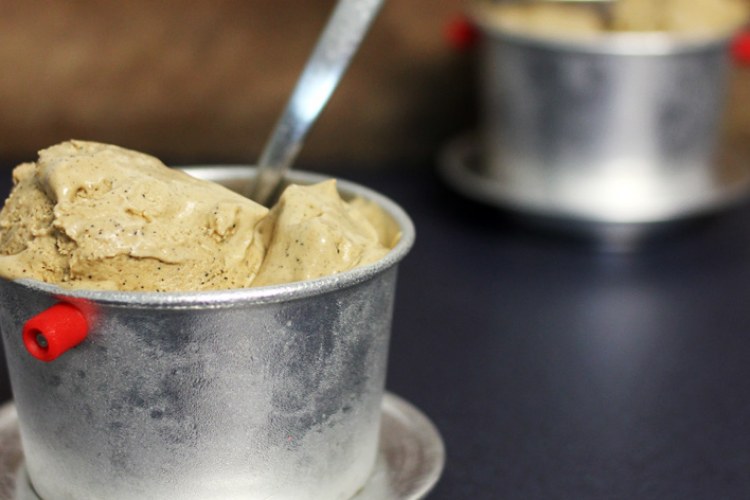 Vietnamese Coffee Icecream
Ingredients
1 cup Thicken cream
1 cup Espresso cool
1 pinch salt
1 pinch cinamon
1 can Sugar condensed milk
4 pcs Egg yolk
Directions
Combine cream, coffee, salt and cinnamon in a saucepan over medium-high heat. Bring to a boil and remove from heat let it sit on the bench for 20 minutes.

Strain cream mixture into saucepan and return to medium-high heat until heated through. Beat sweetened condensed milk and yolks in a medium bowl until smooth. Slowly whisk in hot cream mixture until smooth; cover with plastic wrap, pressing it against the surface of the custard. Chill custard completely.

Pour custard into an ice cream maker and process until churned and thick. Transfer to an airtight storage container; freeze until set, at least 4 hours.