Spring Onion Pancake
Publish on:
27 April, 2019
| In:
Chinese
| Author by:
Chef Ha Nguyen
This Chinese Spring Onion pancakes are a big part of Chinese home cooking or street foods. The recipe is made with flour, spring onion and garlic chives.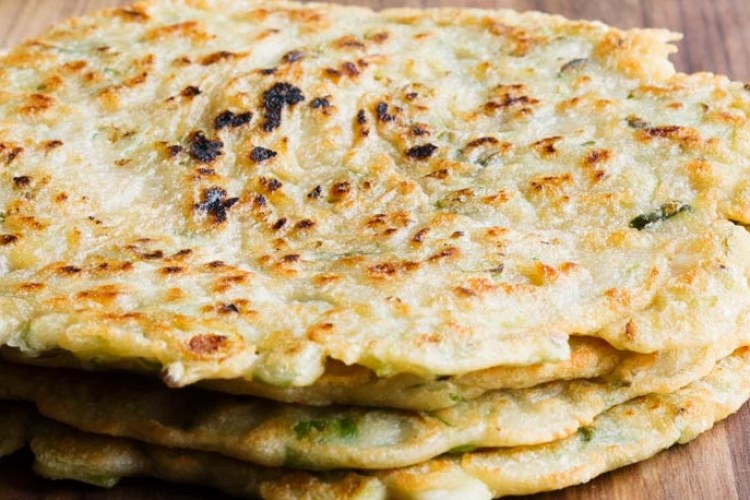 Ingredients
. . Dough (1 cup of flour, 100ml warm water, 1 tasp cooking oil, salt)
. . 1 cup of spring onion or mix with chives
. . Garnish with 5 spice powder
Directions
In a mixing bowl, mix salt with all purpose flour. Make a small hole and pour the water in. Mix them into a dough. Then knead the dough for 5 minutes. Rest for 20 minutes.


Now cut the dough into 4 portions. Roll them out like a pizza base.

Sprinkle five spices and spring onion on the the base then roll them like a cigar shape then shape them into a snail shape. Rest for 10-15 minutes.

Roll the dough out again into 15-20cm. Rest few more minutes.

In a medium heat frying pan with some oil, place the pizza base and fry them 2 minutes each side.

Remove and serve with soy sauce.