Special fried rice
Publish on:
29 August, 2018
| In:
Chinese
| Author by:
Chef Ha Nguyen
For a quick weeknight meal and use up your left over rice, you can try this speedy fried rice, work with chicken, pork or prawns plus eggs and spring onions.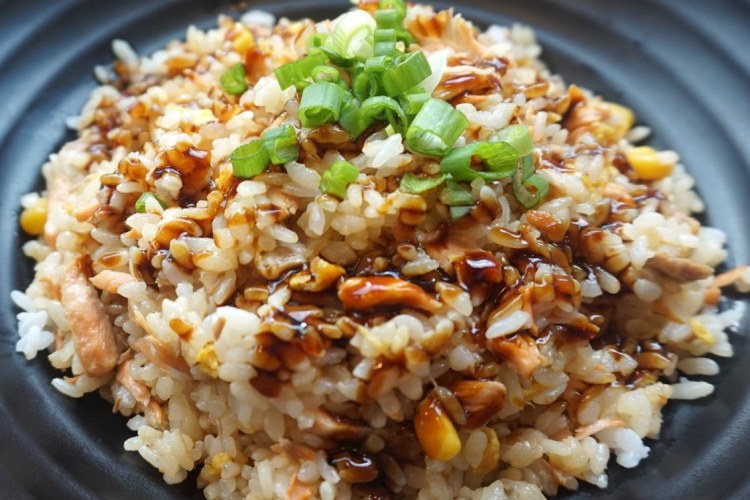 Ingredients
4 cups Rice cooked
250 g Pork, chicken and or prawn diced
2 tasp Canola oil
1 2 tsp Garlic and ginger crushed and chopped
1 tasp Sesame oil
2 . eggs
1 cup Frozen vegetables mix
1/4 cup Spring onion sliced
3 tasp Soy
1/2 tsp Pepper
for garnish Corriander
Directions
If you have no rice then cook 1.5 cups of rice with 2.75 cups of water or use the package instruction.

Heat the vegetable oil, add ginger, garlic and the meats and or prawn. Fry them for 2 minutes or till they are cooked. Remove to a plate.

Crack the eggs, add the sesame in and whisk lightly. Cook and scamble the eggs and put on top of the meats.

Put the pan back on - add the rice and stir fry them until they are hot. Add soy and cook until it is dry a bit.

Add spring onion. Remove and serve with some garnish of corriander leaf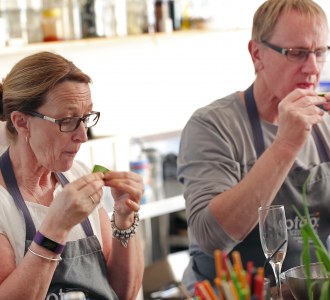 Thai Cooking Master Class
Thai cooking classes showcase the amazing food of Thailand, stories of its people, culture and history. Join us to...
Duration 3 Hours
From AUD $179
Book now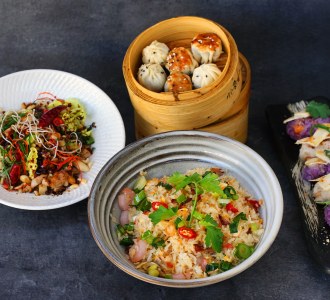 Chinese Cooking Master Class
Learn fundamental cooking techniques and master Chinese food culture. The diverse dishes show the wisdom of Chinese...
Duration 3 Hours
From AUD $179
Book now