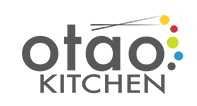 San Choi Bow Prawns and Pork
Publish on:
10 April, 2018
| In:
Chinese
| Author by:
Chef Ha Nguyen
One of my favourite entree at Chinese restaurants with iceberg wraps made with pork or chicken or prawns, loads of hidden crunchy vegetables in a tasty savoury brown sauce, bundled up in fresh lettuce. Fast to make, incredibly versatile to make it vegan, San Choy Bow is a healthy choice in Chinese foods.
San Choi Bow Prawns and Pork
Ingredients
150 g Prawn minced
150 g Pork or Chicken Minced
100 g Water Chestnut Minced
1/2 unit Onion Diced
1 unit Small Carrot Diced
5 pcs Mushroom - shiitake, swiss brown or other - diced
1 pcs Garlic clove minced
1/2 tsp Ginger Minced
1 tsp Corn starch
1 tasp Light sauce
1 tsp Dark soy
2 tasp Oyster sauce
1 tsp Sesame oil
2 tasp Chinese Cooking wine
1 tsp Brown Sugar
1-2 tasp Water
1 unit Iceberg
3 tasp Crush peanut
1 tasp Fried shallot
2 pcs Spring Onion sliced
Methods
Mix cornflour with 1 tbsp water until lump free. Then add soy light soy, dark soy, oyster sauce, sesame oil, cooking wine and mix.


Heat oil in a wok or large skillet over high heat then fry garlic and ginger and onion till they are soft.

Add pork and prawn cook for 2 minute until it they cook.

Add all the vegetables. Cook for 2 minutes until the carrot is softened and pork is cooked through.

Add Sauce and cook for 2 minutes or until it thickens and glossy, coating the filling. Transfer the mixture into serving bowl. Lay out iceberg leaves, peanuts and spring onion on the side.

To serve, spoon some mixture into a iceberg leaf. Top with peanuts and spring onion.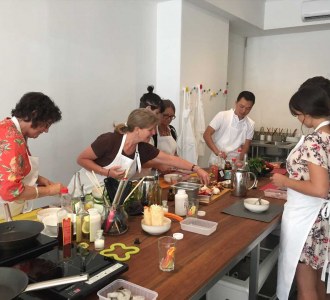 Asian Inspired Cocktail Making Class
Cocktails Made Easy! Shaken or Stirred. Perfect way to break the ice and get everyone to bond. You and your company...
Duration 2 Hours
From AUD $99
Book now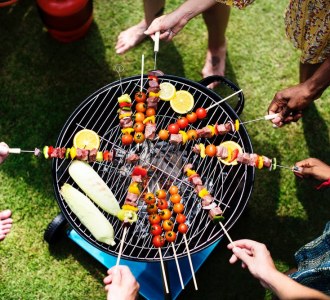 Asian Finger Food Catering
You want to celebrate in your own way. Whether a casual catch up or a formal cocktail party, we do it all, including...
Duration 2 Hours
From AUD $21
Book now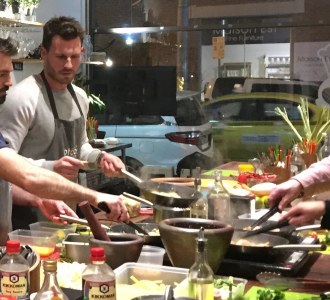 Ultimate Asian Cooking 5 Day Workshop
If your dream is to learn to cook healthy foods at home, or you just love the idea of developing your cooking skills...
Duration 5 DAYS
From AUD $1421
Book now