Prawn Toast
Publish on:
27 April, 2019
| In:
Chinese
| Author by:
Chef Ha Nguyen
Prawn toast is deliciously tasty, crispy and looking great on your home party. Recreate this dish with few ingredients.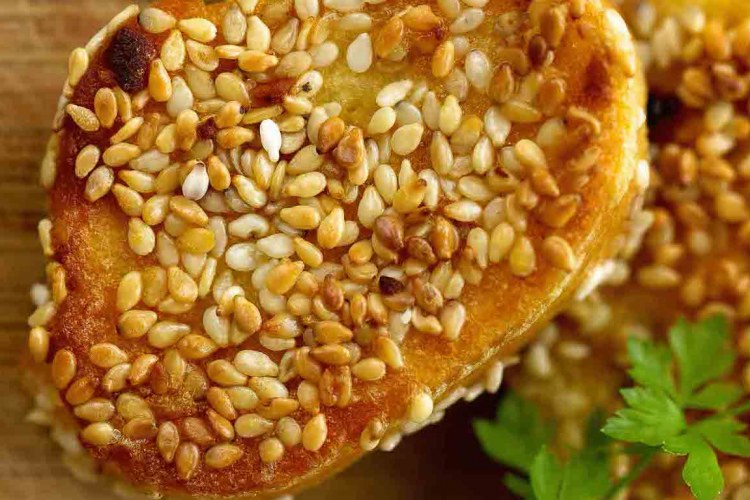 Ingredients
80 g Raw prawn meat - minced in the food processor till smooth
. . Seasoning (1 tasp spring onion, 1/4 tasp garlic and ginger paste, 1/2 eggwhite, soy, salt and pepper)
6 slices Bread (french baguette or just use white bread
Directions
Use the food processor add prawn meat and seasoning and process to a smooth paste. Season with salt and pepper and chill in the fridge for 30 minutes. Longer the better.

Brush some sesame oil or canola oil on each bread slice. Use a spatula spread one side with prawn mixture. Make sure that the slice is fully covered.

Place sesame seeds on a small plate. Dip toasts, prawn side down, into sesame seeds, pressing to coat.


Bring a deep fry pan with oil shallow fry the toasts for 1-2 minutes each side until golden and crisp. Drain on paper towel and you can cut them smaller if that work better.