Stove Top Char Siu BBQ Pork
Publish on:
07 June, 2018
| In:
Chinese
| Author by:
Chef Ha Nguyen
Char Siu is Chinese specialty roast usually roasted in the oven after the pork neck is marinated for several hours or overnight. In our cooking class we will make them on the stove.The result is great and you even get a nice sauce to go with it.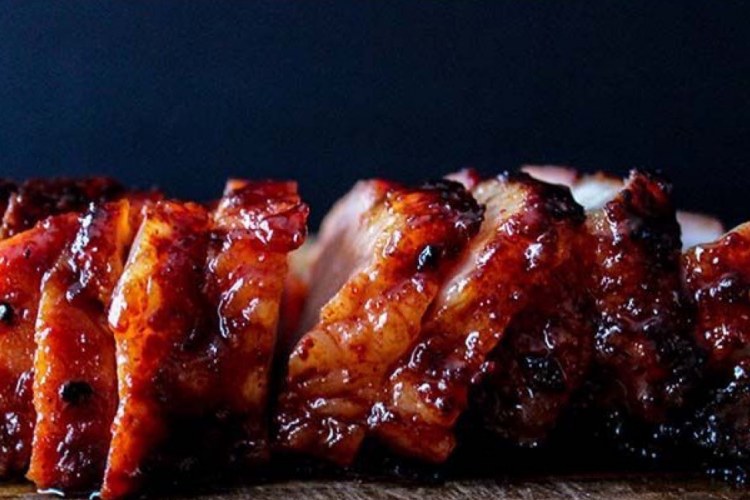 Stove Top Char Siu BBQ Pork
Ingredients
200 g Pork neck
. . ¼ tsp 5 spice, ½ tsp garlic paste, 1 TBL honey, 1 TBL hoi sin, 1 tsp dark soy, 1 tsp oyster sauce, Dash sesame oil
Directions
Cut the pork into large strip 2-3 finger size.


Heat vegetable oil in a large non-stick fry pan. Fry garlic for 30 seconds.

Using a pair of tongs, turn the pork when sauce comes to a boil. Place lid over the pan, reduce heat to medium, and cook for 10-15 minutes. Please use the glass lid so you can see if they run out of water. Do not open the lid as leting the steam to cook the meat.

Every 15 minutes remove the lid and turn the meat and cover and continue to cook.


After 60 minutes, remove the lid. This time the sauce has started to thicken. Once again, turn the pork and allow the sauce to thicken without the lid to a thick and syrupy consistency.

Turn off the stove and remove the charsiu. Cool them for at least 25 minutes before cutting them to use for rice or noodle.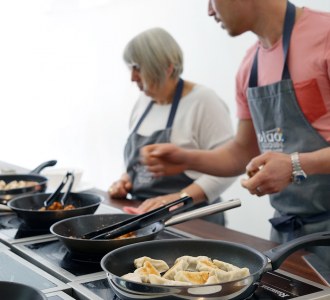 Japanese Cooking Master Class
Inspired with simplicity and popular foods of Japan. Brilliant for things to do in the weekend, gift voucher or...
Duration 3 Hours
From AUD $197
Book now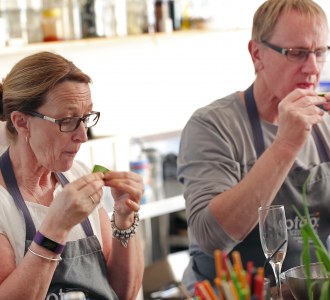 Thai Cooking Master Class
Thai cooking classes showcase the amazing food of Thailand, stories of its people, culture and history. Join us to...
Duration 3 Hours
From AUD $179
Book now
Vietnamese Cooking Master Class
Join us as we explore the fresh and vibrant qualities of Vietnamese cuisine. It's liberal use of fresh herbs,...
Duration 3 Hours
From AUD $179
Book now