Vegetarian Lasagna
Publish on:
05 April, 2019
| In:
Italian
| Author by:
Chef Ha Nguyen
Easy to make vegetarian lasagna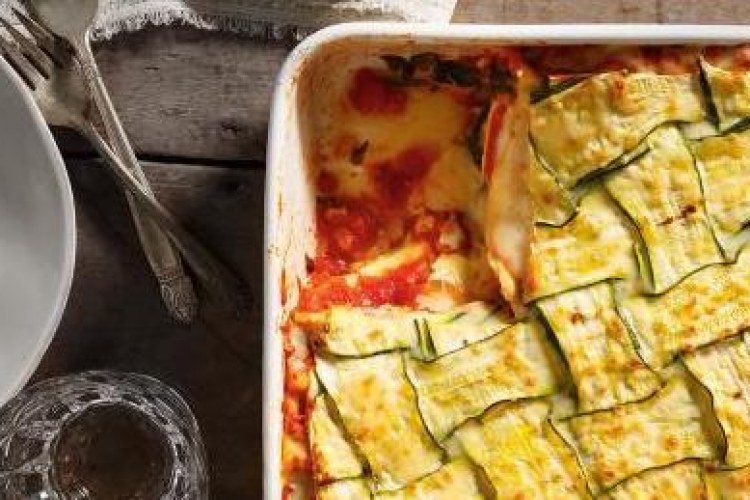 Ingredients
. . Tomato Sauce ( 1 onion diced, 2 garlic cloves, 2 tin of crush tomato, 4 tasp fresh basil+oregano+thyme, salt, pepper and sugar )
. . Cauliflower Bechemel ( 1 leek, 2 garlic cloves, 1/2 cauliflower, 1/4 cup silken tofu, 1 tasp stock cube, salt and pepper)
200 g Lasagna - can be gluten free
1 . 1 eggplant thinly slice - grill
1 thinly sliced zucchini
diced , Pumpkin, cooked
to garnish Olive oil - vegan cheese - fresh basil and pasley
Directions
Place sliced zucchini and eggplant on a grill and remove them into a bowl in the sink and sprinkle generously with salt. Let sit for 30 minutes to an hour. Rinse off salt, and pat it dry.


Grilled eggplant till it is soft. While saute diced pumpkin till they are soft as well. Remove and Cool.

For the cauliflower béchamel, heat 1 tbsp of olive oil in a medium size saucepan, add chopped leeks and garlic. Cook, stirring for 5 minutes, until leek has softened. Add cauliflower and cashews and stir through. Add enough water to the saucepan to cover the cauliflower, add the stock cube and bring to the boil. Let simmer for around 20 minutes, until the cauliflower is soft. Set aside to cool.

When cool enough, add everything to a blender, season with salt and pepper and blend until smooth. Set aside until you assemble the lasagna.

For the tomato sauce, heat 1 tbsp of olive oil in a saucepan, add onion and garlic. Cook, stirring for 5 minutes, until onion have softened. Add diced or crushed tomatoes, sugar, chopped herbs. Bring to the boil and let simmer until the sauce reduces, around 15 minutes. Season with sugar, salt and pepper.

Set aside some nice pieces of vegetable for garnish ontop. Then lightly oil an oven proof dish. Cover the bottom with a layer of the tomato sauce then arrange a layer of lasagna sheet, next the cauliflower béchamel, then a layer of the vegetables - repeat these steps until you have run out of vegetables and sauce. Arrange nice vegetable slices on top as ganish.

Put the lasagna into the oven for 45 minutes. When done, pull it out and let cool for 10-15 minutes. Slice and serve with a side salad.