Fresh Pasta (Tagliatelle)
Publish on:
02 April, 2019
| In:
Italian
| Author by:
Chef Ha Nguyen
This is an easy and versatile pasta dough. It used Tipo 00 flour, which is finely milled to give it a soft texture.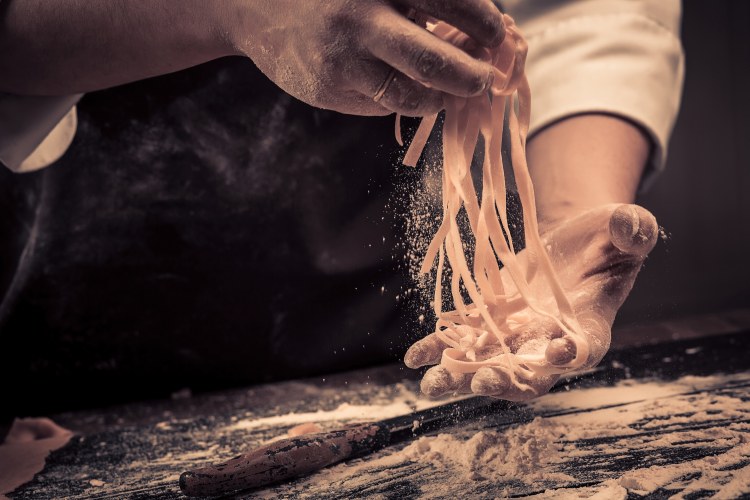 Fresh Pasta (Tagliatelle)
Ingredients
200 g Flour (Tipo 00)
2 pc eggs
2 tsp olive oil
Directions
Make a well in the center of the flour, slowly incorporate flour with egg.


Knead the dough for 5-7 minutes or until it becomes smooth.

Let the dough rest for 20-30 minutes or overnight, wrapped in seran wrap.

Using a pasta roller, roll the dough out to the 2nd thinnest setting. Cut into 0.75cm size noodles.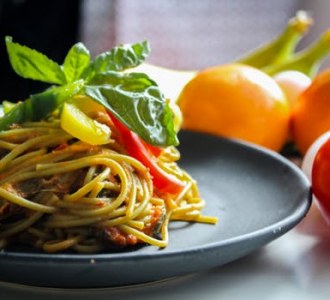 Italian Cooking Master Class
Italian cooking is renowned for it's use of fresh and high quality ingredients. Our Italian cooking class will...
Duration 3 Hours
From AUD $165
Book now