Ayam Satay- Chicken Satay
Publish on:
13 September, 2020
| In:
Indonesian
| Author by:
Dylan Vickers
Your satay dreams come true: chicken cooked with an easy homemade satay. One of the best flavours of the best street food across Asia, these chicken satay skewers are a must for any gathering.
Ayam Satay- Chicken Satay
Ingredients
160 g chicken thigh
1 tablespoon bumbu - in separated recipe
1 tablespoon coconut cream
1/2 teaspoon fish sauce
1/2 teaspoon turmeric
. . PEANUT SAUCE
2 tablespoons coconut cream
1 tablespoon kecap manis
2 teaspoons palm sugar
1 teaspoon tamarind paste
1 for peanut sauce fish sauce
1/4 teaspoon lime juiced
4 tablespoons Peanuts
Directions
Mash peanuts.

Add remaining ingredients and mix well until homogeneous.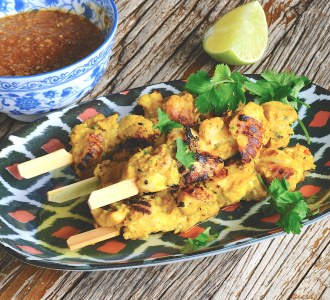 Indonesian Cooking Online
Immerse yourself into the wonderful Indonesian cooking. Discover the purpose of each ingredient in your finished...
Duration 2 Hours
From AUD $32
Book now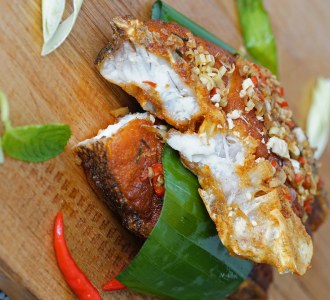 Indonesian Cooking Master Class
Embark on an Indonesian culinary adventure unlocking the secrets of authentic Balinese cooking, utilising traditional...
Duration 3 Hours
From AUD $165
Book now
Indonesian
Gado Gado is traditional Indonesian salad. They are blanched vegetables and mix with peanut sauce.
Continue Reading →
Beef Rendang is the most authentic spicy, rich and creamy Malaysian/Indonesian beef stew made with beef, spices and coconut milk. Rendang is a rich and tender coconut beef stew which is...
Continue Reading →
Nasi Kuning (Indonesian Turmeric Rice) – Learn how to make easy and aromatic turmeric rice or what we call nasi kuning in Indonesia. Can be made on the stove, rice cooker, and pressure cooker.
Continue Reading →