Rendang Daging Sedap Beef stew
Publish on:
13 September, 2020
| In:
Indonesian
| Author by:
Otao kitchen
Beef Rendang is the most authentic spicy, rich and creamy Malaysian/Indonesian beef stew made with beef, spices and coconut milk. Rendang is a rich and tender coconut beef stew which is explosively flavorful and beef rendang is the most popular rendang.
Rendang Daging Sedap Beef stew
Ingredients
200 g beef chuck
2-3 tablespoons bumbu in seperate recipes
. . Whole aromatics
2x2 cm galangal, crushed
3 cm stalk lemongrass
3 pcs kaffir lime leaves
3 pcs whole cloves
3 pcs whole cardamom pods
1 pcs star anise
. . Braising Liquid
200 ml coconut milk
1 tablespoon tamarind paste
1 tablespoon kecap manis
. . 1 cup shaved coconut (To toast if using 50g of dry coconut)
500 ml water
1 1/4 green capsicum diced or blended with the water
to taste Seasoning with fish sauce and sugar
Directions
Fry bumbu in 1tbsp oil for 10 minutes, slowly over low heat (power 700) until the paste is caramelized.

Add whole aromatics, bumbu and braising liquid to pressure cooker and cook for 50 minutes at pressure #2.

Release steam, remove lid and reduce the sauce.

season with fish sauce and palm sugar

Notes: we use pressured cooking at the cooking class for 30 minutes and 10 minutes to reduce the sauce.

At home, you may use slow cooker or pot on the stove 2-3 hour low heat cooking until the beef is tender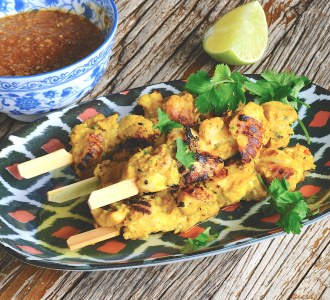 Indonesian Cooking Online
Immerse yourself into the wonderful Indonesian cooking. Discover the purpose of each ingredient in your finished...
Duration 2 Hours
From AUD $32
Book now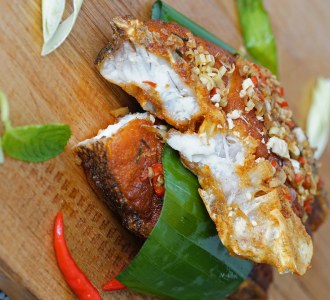 Indonesian Cooking Master Class
Embark on an Indonesian culinary adventure unlocking the secrets of authentic Balinese cooking, utilising traditional...
Duration 3 Hours
From AUD $165
Book now
Indonesian
Gado Gado is traditional Indonesian salad. They are blanched vegetables and mix with peanut sauce.
Continue Reading →
Your satay dreams come true: chicken cooked with an easy homemade satay. One of the best flavours of the best street food across Asia, these chicken satay skewers are a must...
Continue Reading →
Nasi Kuning (Indonesian Turmeric Rice) – Learn how to make easy and aromatic turmeric rice or what we call nasi kuning in Indonesia. Can be made on the stove, rice cooker, and pressure cooker.
Continue Reading →