Dumpling Soup
Publish on:
03 June, 2019
| In:
Trending Now
| Author by:
Chef Ha Nguyen
Quick and easy soup for your every dinner light soup. Make the wonton and leave them in your freezer, a bag of Chinese dumplings can turns into a quick, easy, and very satisfying soup.
Ingredients
. . 80g pork mince, ½ t tbsp light soy, 1tsp veg oil, 1tsp rice wine, Pinch sugar, Dash sesame oil
. . 1 garlic clove 1cm piece ginger ½ chilli 1 spring onion 3 garlic chives, ½ wombok leaf, 1-2 water chestnuts, 2-3 baby king oyster mushrooms
. . For the soup (chicken stock 600ml, bok choy, salt and pepper, soy, vinegar, sugar)
Directions
Remove the wonton wrappers from the fridge so it can be warm up. Next, combine all the remaining wonton filling ingredients in a large bowl and mix well.


Lay the wrappers on the kitchen bench, get a cup of water.

Place a heaped teaspoon of filling mixture in the middle of the top half of the wrapper. Wet your finger and run a little water around the edge of the top half of the wrapper. Bring the bottom corner of the diamond up to meet the top corner. Run your finger over the filling to push out any air bubbles, then press the pastry firmly around the meat so you have a sealed parcel. If using a square, you can tuck down the top corner that remains sticking out at this stage.

Steam or boil the dumpling. Then b

ring your chicken stock to a gentle boil in a pot. Meanwhile, cook the dumplings.

Fill the biggest saucepan you have with plenty of water and bring it to the boil. Add enough dumplings to create a single layer on the water not to overcrowd the pot. When the dumplings float to the top, they are cooked.

Season your stock with the soy sauce, rice vinegar, toasted sesame oil and plenty of white pepper to taste.

Serve up six dumplings per bowl, then pour over a couple of ladles of the liquid. Finish off with a scattering of chopped spring onions, and serve immediately.
Vietnamese Cooking Master Class
Join us and discover flavour of this fascinating Vietnamese food for its fresh, healthy style of cooking and eating....
Duration 3 Hours
From AUD $165
Book now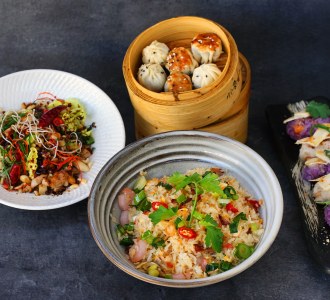 Chinese Cooking Master Class
Learn fundamental cooking techniques and master Chinese food culture. The diverse dishes show the wisdom of Chinese...
Duration 3 Hours
From AUD $165
Book now
Trending Now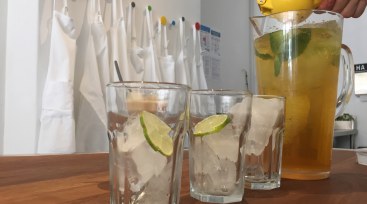 Essentially it's just lemon juice, sugar, water and fresh passion fruit.
Continue Reading →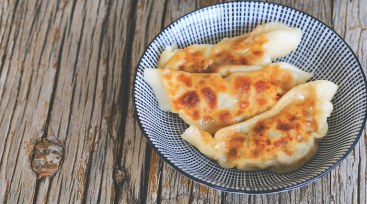 Classic Japanese pork and cabbage dumplings with a juicy, moist filling. It is fun to make at home.
Continue Reading →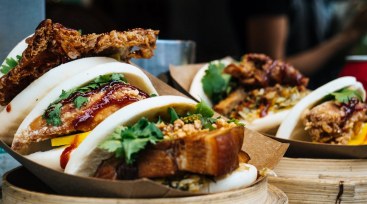 Chinese Baos or steam buns have been taking the food scene by storm in recent year and and it's easy to make yourself at home. But before you go you may want to know few things. MAKE THE BAO...
Continue Reading →