How to Make Steamed Chinese Bao
Publish on:
27 April, 2019
| In:
Trending Now
| Author by:
Chef Ha Nguyen
Chinese Baos or steam buns have been taking the food scene by storm in recent year and and it's easy to make yourself at home. But before you go you may want to know few things.
MAKE THE BAO WHITE OR NOT?
If you go and pick up a bag of four from Woolworth or Coles we would have a standard flour which its colour is yellow not white. To make them white you will need to use a bleached flour. You can buy these flour online however these flour have been treated so it may loose some of nutrition and vitamin which important to our body.
You can use cake flour instead of the combination of all-purpose and cornstarch. The bleached cake flour gives whiter steamed buns while the unbleached cake flour gives slightly yellowish buns, but they are equally delicious.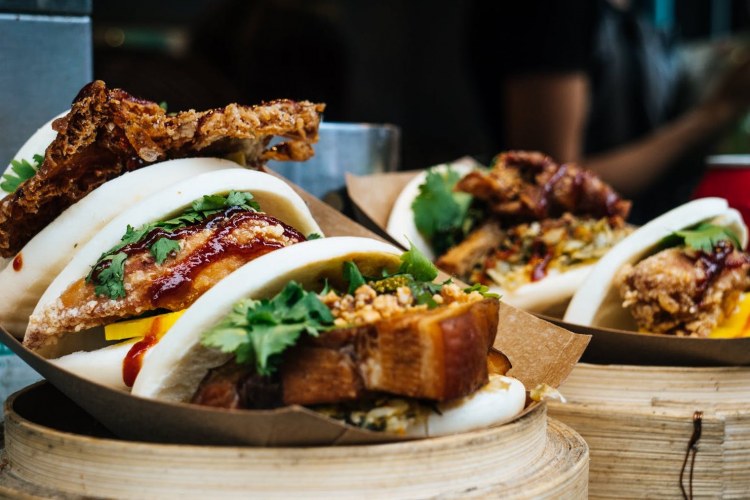 How to Make Steamed Chinese Bao
Ingredients
300 g Flour
150 ml Water or milk
4 g Yeast
3 tsp Sugar
1 tasp Canola oil
. . Pork mix (60g cooked por char siu diced, 30ml water, 1 tsp corn starch, 1tsp soy sauce, 1 tsp oyster sauce, 1 tsp hoisin sauce, 1 tsp sugar)
Directions
Place the flour, yeast, sugar, salt and cooking oil in a mixing bowl. If you are using a stand mixer, use a dough hook attachment. Gradually add in milk or water. You may need more or less water.

The dough will come together and continue to knead for 5 minutes. If you are kneading by hands, about 10 minutes until the dough is no longer sticky and smooth.


Lightly dust your work surface with flour then divide the dough into 4 portions. Rest for 15-20 minutes in a warm place.

Mix cornstarch with water and set aside for couple of minutes until well combined. In a small sauce pot, add starch water, oyster sauce, hoisin sauce, light soy sauce, sugar and heat over slowest fire until there are big bubbles. Mix the charsiu in.

Now roll out the buns and make them into money shaped dumpling. Use a fork m Now rest again for 20 minutes.

Once the buns are rise enough. Steam them for 10 mins and serve warm.
Trending Now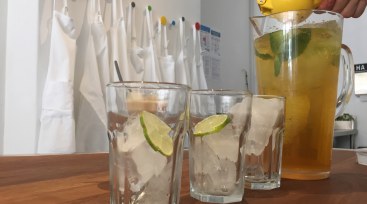 Essentially it's just lemon juice, sugar, water and fresh passion fruit.
Continue Reading →
Quick and easy soup for your every dinner light soup. Make the wonton and leave them in your freezer, a bag of Chinese dumplings can turns into a quick, easy, and very...
Continue Reading →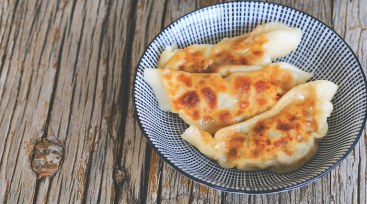 Classic Japanese pork and cabbage dumplings with a juicy, moist filling. It is fun to make at home.
Continue Reading →