Printer Friendly
Print Option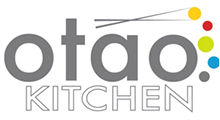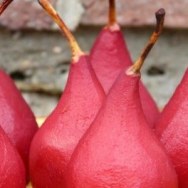 Pears in spiced served with custard
Servings


2

Prep


20

m

Cook


30

m
Recipe By: Chef Ha Nguyen
If you're celebrating Christmas even at a fancy dinner parties, these beautifully spiced pears make the perfect cooler month dessert.
Ingredients
2-3 Packham Pears
50 g Sugar
1 pc Staranis
1 pc Cinnnamon stick
1/2 pc Vanilla bean
homemade or buyin 5 tasp Custard
Directions
Combine the wine, sugar, star anise, cinnamon and vanilla bean in a medium saucepan over medium heat.

Cook, stirring, for 2 minutes or until sugar dissolves. Add the pears and bring to the boil.

Reduce heat to low and simmer, turning occasionally, for 1 hour or until pears are tender. Use a slotted spoon to transfer pears to a heatproof bowl.

© 2022 OTAO Kitchen. All Rights Reserved. ABN 65 606 809 581
Printed From otaokitchen.com.au 08/18/2022