Printer Friendly
Print Option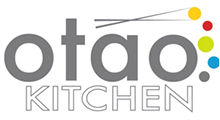 BBQ Pork Noodles - Bun Cha Hanoi - My favourite lunch in Hanoi
Servings


2

Prep


90

m

Cook


35

m
Recipe By: Bun Cha
BBQ Pork Noodles, Bun Cha Hanoi, Herbs, Spouts + Nuoc Cham by Otao kitchen
As a Vietnamese from Hanoi, I was really excited about going out for lunch in one of the street food shops. Of all the great dishes I had for lunch, Hanoi BBQ Pork Noodles or Bun Cha Hanoi is first on my list of favourite Hanoi dishes. Now you can create Bun Cha as part of your Vietnamese Cooking Experience at OTAO Kitchen.
What is Bun Cha?
BBQ Pork Noodles! 'Bun' is the noodles and 'Cha' is the pork. The dish includes a plate of fresh rice noodles, a basket of fresh herbs and spouts and a bowl of warm dipping sauce (nuoc cham) together with grilled pork. The dipping sauce and the pork mix make this dish unique.
The Dipping Sauce
The nuoc cham dipping sauce is based on vinegar, sugar, fish sauce, chilli, garlic and lime juice. Its sweet and sour flavour brings out the unique taste of fish sauce as a core Vietnamese ingredient. Picked pawpaw and carrots are often included in the dip.
The pork
Minced pork shoulder is seasoned with lemon grass, chilli, garlic, spring onion and sugar. Then you turn them into small burger size patties and grill them. Sliced pork belly is seasoned with similar marinade then grilled. It tastes better if you leave it in the fridge for an hour or more. In a Bun Cha restaurant, they BBQ the pork and you can smell it from 100m away during lunch.
How to eat Bun Cha
BBQ Pork Noodles, herbs and dipping sauce. Dip everything together in the broth and enjoy!
What makes Bun Cha special?
It is only eaten for lunch. You'll see the grill on the footpath before 12pm for prep and service from 12pm to 3pm. I think the noodle can only keep that long without making peoples stomach hurt! We were told as a young kid that you don't eat noodle "bun" in the afternoon!
It is uniquely Hanoi. We have always believed that Bun Cha originated in Hanoi and was not common in other cities of Vietnam. The ingredients are pretty common for Vietnam so if you are in Hanoi, have it as many times as you wish and I would.
Now you too can create Bun Cha and taste this wonderful dish as part of the Hanoi Classics cooking class at OTAO Kitchen, 360 Victoria St, Richmond.
Book Now!
To book your place in one of our upcoming classes, visit us a twww.otaokitchen.com.au
Ingredients
300 g Pork shoulder
. . Seasoning (1/2 tsp sugar, 1 tsp fish sauce, 1/2 tsp pepper, 1 tsp honey, 1 tsp chicken salt or salt, 3 cloves garlic minced, 3 large shallots minced, 1/2 tsp think caramel)
1/2 cup Pickled carrot and green papaya
. . Pickled seasoning (1tasp vinegar, 2 tasp sugar and 2 tasp water)
. . Garnish (2 cups cooked rice noodle, 2 cups mix herbs - mint, coriander, shaved morning glory, spouts, kinh gioi and perilla)
. . Dipping sauce (1tasp sugar, 1 tasp fish sauce, 1 tasp lime juice + vinegar, 5 tasp water, 1 tsp sweet chilli sauce)
Directions
For the meatballs: Grind the pork shoulder then i

n a small saucepan, combine

1/2 tsp sugar, 1 tsp fish sauce, 1/2 tsp pepper, 1 tsp honey, 1 tsp chicken salt or salt, 3 cloves garlic minced, 3 large shallots minced, 1/2 tsp think caramel.

Fold the meat in and leave in the fridge for minimum of 2 hours.

For the pickle: Combine vinegar, sugar, water, in a mixing bowl. Set aside to marry the flavours

For the noodle: Bring a pot of water to a boil and cook the noodles according to the directions on their package. Drain, then rinse under cold water to halt the cooking process.

Prep the herbs, wash them and drain them well.

Make the dipping sauce (1tasp sugar, 1 tasp fish sauce, 1 tasp lime juice + vinegar, 5 tasp water, 1 tsp sweet chilli sauce)
© 2021 OTAO Kitchen. All Rights Reserved. ABN 65 606 809 581
Printed From otaokitchen.com.au 10/24/2021