Thai Corn Fritter
Publish on:
26 April, 2019
| In:
Thai
| Author by:
Chef Ha Nguyen
Frozen corn kernels can also be used in this recipe. Make sure to thaw them completely and squeeze the moisture out of them as possible.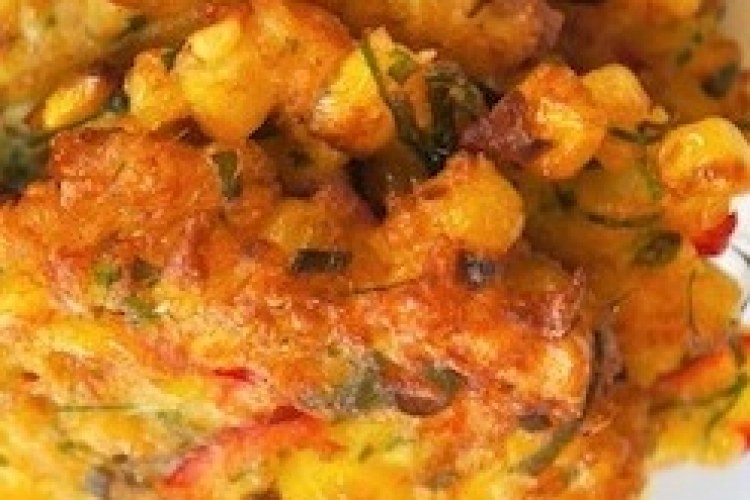 Ingredients
1/2 cup Corn
1/2 cup Other vegetables - spring onion, zucchini, capsicum or cabbage
Adjust with water . Batter (1 tasp flour, 1 tasp rice flour, 1/2 egg, 1 tsp Thai curry paste, 1 sliced kaffir lime leaf or thai basil)
2 tasp Dipping sauce or Thai sweet chilli sauce mix with fresh curry paste
Directions
Remove corn kernels from cobs. Or if you use frozen corn then defrost and dry the moisture out.

Crush 1/2 corns or just chopped them then mix in the kaffir lime leaf and vegetables.

Make the batter then mix in the corn and vegetable mixture.

Drop corn batter very gently into oil by the tablespoonful. Do not over-fill pot. Once the fritters float to the top, flip them around to make sure they're browned evenly. Once they're golden brown and the start to darken around the edges, fish them out onto the paper towel-lined platter with a slotted spoon. Repeat until all fritters are cooked.




Allow the fritters to cool slightly. Serve them with Thai sweet chili sauce.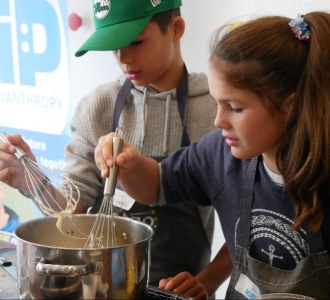 Asian Cooking with Parents and Kids
Get your child immersed in Asian food culture with Otao kitchen kid cooking class. This is a great way for kids and...
Duration 2 Hours
From AUD $165
Book now