Printer Friendly
Print Option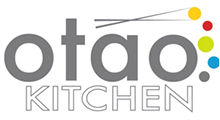 Kaeng Khiao Wan Kai Green Chicken Curry
Servings


2

Prep


15

m

Cook


30

m
Recipe By: Dylan Vickers-Fukakusa
The vibrant green colour of this curry comes from the coriander roots/stalks, kaffir lime leaves and zest.
Ingredients
4 tbsp Kaeng Khiao Wan
250 g chicken thigh
400 ml coconut milk
400 ml water
2 pcs Thai eggplant, quartered
150 g Japanese pumpkin, into 2x2cm cubes
50 g shiitake or king oyster mushrooms, sliced
4 pcs kaffir lime leaves
1 stalk Thai basil
2 tsp fish sauce
2 tbsp palm sugar syrup
1 tbsp coconut oil
Directions
Heat 1 tbsp coconut oil in a large saute pan over medium-low heat.


Add the curry paste and cook for 30 seconds until the curry is fragrant.

Add in the coconut milk and water and eggplants.

Add the rest of the vegetables in an order determined by how long it takes to cook each vegetable.

Add the chicken and duck towards the last 4 minutes of cooking.

Season with 1 tbsp fish sauce, and 1 tbsp cane sugar syrup.

Serve with steamed jasmine rice.
© 2021 OTAO Kitchen. All Rights Reserved. ABN 65 606 809 581
Printed From otaokitchen.com.au 04/20/2021