Printer Friendly
Print Option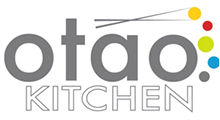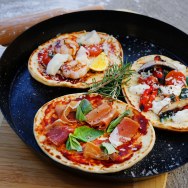 Authentic Pizza By Hands
Servings


2

Prep


60

m

Cook


10

m
Recipe By: Chef Ha Nguyen
Authentic Italian Pizza Toppings
Tired of the same old pepperoni, sausage, mushroom, peppers and onions? We've got the Italians to teach us their ways of pizza combinations. What's your favourite type of pizza? Let us know in the comments!
Burrata and rocket
If mozzarella is too simple for you then try its sister, burrata. It's lighter, softer and more flavourful, and it's made from mozzarella and cream. A fresh pizza topped with this fresh and buttery cheese, bursting cherry tomatoes and rocket, is the great way for healthy salad and pizza.
Truffle and buffalo mozzarella
This creamy cheese topping wraps around your tastebuds, covering them with richness and classy. Truffle upgrades any food instantly, and while you'd expect something that sounds that fancy to break the bank. It's surprisingly affordable in the winter season here in Victoria. You can get some trouble for as little as $20 from Truffle Treasures or Truffle Melbourne.
Eggplant, tomato, mozzarella
This topping feels healthier and delicious. The eggplant taste great in your mouth and its soft and rich texture upgrades the regular cheese and tomato sauce options. It's perfect for those who want to venture out of their pizza comfort zone without changing things up drastically.
Four Cheese with Blue Cheese, Pear, Walnut & Honey
This four cheese pizza is sweet, piquant flavour combining the best of fruits, cheese and honey. The drizzled honey and creamy cheese is balanced by the sharp flavour of walnuts and blue cheese.
Tuscan Sausage
This meaty topping is just a tiny hint spicy and work with a creamy white cheese base, and every bite will leave you to Tuscany specialty.
Margherita
A classic pizza that is deceptively simple, but thoroughly delicious. Ingredients typically include tomato (or tomato sauce), mozzarella and basil, often with olive oil drizzled on top.
Marinara
Rivaling the margherita in simplicity, it features tomato (or sauce), garlic and olive oil, and sometimes oregano.
Al Prosciutto
Pizza with prosciutto on it! You're getting the hang of this!
Capricciosa
This one is lots of ingredients, usually including tomato sauce, mozzarella or fior di latte, prosciutto or ham, mushroom, artichoke and olives.
Napoletana
A classic pizza from Napoli, generally consisting of a margherita base with anchovies and capers added. Maybe olives too, if you're lucky.
Ingredients
2 cup White baker flour
1/2 tsp Salt
4 g Instant dry yeast
tasp olive oil 1
125 ml Warm water
Directions
Mix yeast and water in a small bowl until years has dissolved. Put aside for 10 mins until foaming

Mix flour and salt together in a large bowl

Pour in the yeast mixture, water and olive oil. Mix the ingredient together forming a dough. Kneed the dough for 5 mins.

Place the dough back in the bowl and add some olive oil on top. You can use a glad wrap to cover. Leave the dough somewhere warm and wait till it has double in size.

Knock back the dough and roll it out for a pizza size require. This dough would make 2 small pizzas or 1 large one. Put the pizza in a tray and rest again for 15 mins before add ingredients you like to eat.

Cook the pizza for 10 mins in a heated.
© 2020 OTAO Kitchen. All Rights Reserved. ABN 65 606 809 581
Printed From otaokitchen.com.au 10/31/2020