Wrap it in a beautiful scarf or bit of material
With scarves and material currently trending, you can wrap your gift card in a beautiful material. Find a small box or jar and place your voucher inside. Fold the material into a triangle shape and place the box or jar in the middle. Fold the bottom, pointy end up over the box, bring the top side down, then fold the two outer ends towards each together and tie in a knot to secure.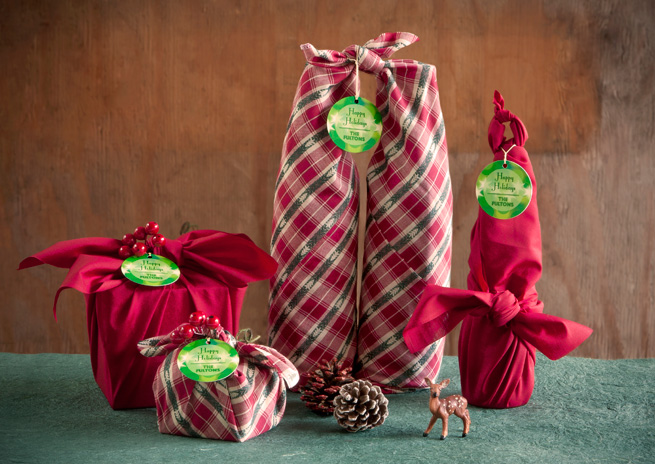 Image: Evermine
Hide it in a cracker
If you like to make your own crackers and are also planning on giving someone a gift voucher, then combine the two by using a DIY cracker kit large enough to fit a voucher inside. Add a few sweets or chocolates as an extra treat and don't forget a nice loud banger!