Blogs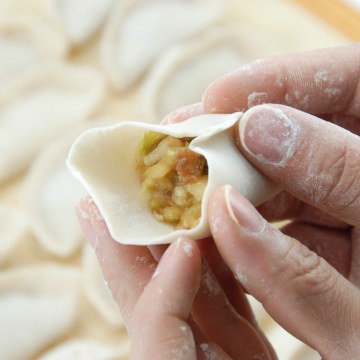 Cooking Along With An Ingredient Kit
|
2
Likes
When the Covid19 pandemic closed hospitality, tourism and entertainment businesses in early 2020, our chefs, tour guides, hosts and others were stranded. Otao Kitchen's cooking classes, demonstrations and food events were cancelled.

Otao Kitchen turned to social media, where Zoom, Instagram and Facebook Live took the place of kitchen demonstration bench in front of an audience. It was trial and error, as we learned which camera buttons to push, how to control the sound and new ways to present our menu. Almost two years now we are getting the hang of it, prompting Otao Kitchen special ways in cooking and teaching over the internet.

In the past 6 months, we found one trend that's emerging is cooking along with a kit. We are selling boxes of ingredients that go along with the online recipe that's being demonstrated on Zoom cook-along classes. We found that we can make up the revenue loss by in-person cooking classes, and offer something more than you can find on Facebook or YouTube.

Chef and owner Ha Nguyen says there are 3 types of classes. The first one is the old school approach, where the instructor simply show how the dish is made, and the video is posted online. This method is crowded as every media outlet.

The second option is live Zoom classes that require registration. These allow us to earn some money by charging a fee with a limit on the number of people on each Zoom call. These classes often allow attendees to ask questions as the cooking is going on, or to follow up once the dish is finished. We did well in this class over the pandemic.

The third option that is rapidly growing for us are classes where participants purchase a kit of ingredients and make the dish at the same time with the chef. This way guests can enjoy closer to real life experience without the need of going out! Otao Kitchen is making the kits from dumplings to ramen and more to come.

We also learn a new way to deal with online cooking classes' challenges. At a cooking school, we have everything, but not all people have the right pieces of equipment. We have to deal with people cooking while their family is at home. People also want to cook while socialising. We worked to modify the recipe, so we can send the kit with flexible to make the dishes. Even our chefs learned how different these classes can be.

Additionally, chefs can't cook as much as they might be in a live demonstration, because every step needs to be broken down for the camera. Everything is slower because it's all online.

Our guests' expectations are rising, so we have to be better with the experience delivery. If someone is a chef, the guests expect their set to look like a proper kitchen studio. At the beginning of the pandemic, guests were more patient with clumsily produced content. Now our guests want to feel like they are getting their money's worth, and we want to feel like we are giving them more value.

Safe to say, as a small business, your feedback has helped us improve dramatically. At last, we feel like we're delivering customers' expectations.
Learn more