Blogs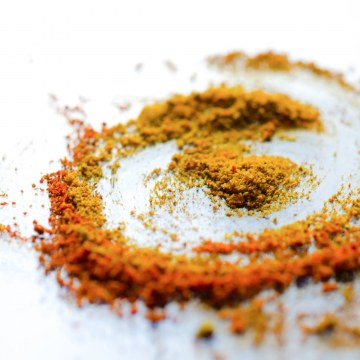 How Do You Buy Spices Directly From India?
|
1
Likes
How to Buy Real Indian Spices Directly From the Source
Fragrant, rich Indian spices awaken the senses, bring health and unlock the secret to creating authentic dishes! It's hard to live a life without authentic Indian cardamom, coriander, cumin, black pepper, turmeric and more once you've experienced these flavors! Some popular Indian spices are added at the final stage of preparation to create a perfect finish. Others are heated to perfection in a pan with ghee before being poured over a simmering dish. Here's a rundown of the best ways to use Indian spices when whipping up authentic dishes:
Marinating.

Frying spices in hot oil.

Stirring Indian spices into sauces.
Of course, some people simply like to use real Indian cinnamon, ginger, nutmeg or cloves to create hot elixirs that are full of antioxidants and anti-inflammatory properties. One of the best things about Indian spices is that their quality and potency allow for "a dash" to do! That means that going with quality will allow you to use less product because you'll be getting vibrant, potent flavors in every pinch.
Anyone who has ever been on a quest to get their hands on authentic Indian spices knows that it can be hard to find the real deal. Unfortunately, the spices that you find on the shelves at the grocery store can be quite tasteless and bland. How can you get real Indian spices at home? It turns out that your home can turn into spice central with a little bit of digging for real Indian spices online! Let's explore why getting a true taste of India may be easier than you think!
How Do You Buy Spices Directly From India?
The best way to buy Indian spices directly from India is to go straight to the source. You'll want to find genuine sellers located in India to avoid issues with quality or authenticity. It used to be extremely difficult to track down spice merchants in India if you weren't in the industry. However, many spice sellers in India today actually list their products on major selling platforms like Amazon and eBay. You can also typically buy directly from spice sellers without going through a third-party platform by using "bulk spices from India" or a similar search term.
The key to making sure you're getting authentic Indian spices is to check where your spices will be shipped from once you place an order. Always check to see that sellers are located in India when purchasing on a major site like Amazon. Generally, it pays to place a bulk order of spices to ensure that you'll get a good rate without the need to pay new shipping fees the way you would if you ordered small batches. The fact that most Indian spices are dried means that they have long shelf lives.
Paying for Spices Shipped Directly From India
The payment methods that you typically use when making purchases online may not apply when making an international purchase from India. It's possible that the merchant you're purchasing your spices from may prefer that you send a money transfer to India. This request shouldn't intimidate you. It's actually quite easy to simply complete a money transfer to someone in India via a widely used company like Western Union.
Real Indian Spices Don't Have to Be a World Away
Many of the spices for sale at mainstream grocery stores really are a dime a dozen. The truth is that you need to source spices from India if you want the real deal in your kitchen. Start stocking up your pantry with the tastes and fragrances of India today!
Learn more