Printer Friendly
Print Option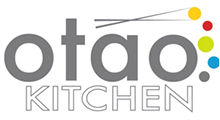 Phở Gà- Chicken, Rice Noodle Soup
Servings


2

Prep


20

m

Cook


10

m
Recipe By: Dylan Vickers-Fukakusa
Phở is a national dish of Vietnam that originated as streetfood and is named after the portable clay pots that would carry and dispense vats of the aromatic broth. The chicken version is a little bit lighter than its beefy cousin but no less delicious.
Ingredients
200 g chicken breast
200 g banh phở (rice noodles), cooked
600 ml phở broth
2 tsp fish sauce
1 tsp rock sugar
1/4 tsp salt
40 g bean shoots
1/4 tsp red onion, thinly sliced
2 sprigs coriander, picked
1 sprig mint, picked
1 sprig Vietnamese mint, picked
1 sprig Thai basil, picked
1/2 pc Thai bird's eye chilli- sliced thinly
1 tbsp fried shallots
1/2 pc lime, sliced into wedges
Directions
In a pot of boiling water, blanch the chicken breast for 2 minutes or until the water returns to a boil.


Discard the hot water and rinse the chicken in cold water.

Place the pho broth in a medium saucepan. Add the chicken into the pho broth, bring it back up to a simmer and simmer for 30 minutes. Allow the chicken breast to cool in the pot.

Remove the chicken, allow it to cool slightly before pulling the meat apart with your hands and discarding the bones.

Bring a large pot of water to a boil. Boil the banh phở (rice noodles) for 10-13 minutes, or until tender. Rinse briefly in cold water.

Season the phởbroth with the salt, fish sauce and rock sugar to taste.

Divide the phở noodles into 2 bowls, pour the hot broth over top of them and garnish with the bean shoots, herbs, fried shallots, lime wedges and sliced chilli.
© 2021 OTAO Kitchen. All Rights Reserved. ABN 65 606 809 581
Printed From otaokitchen.com.au 09/16/2021