Printer Friendly
Print Option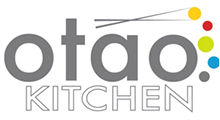 Paella with seafood or chicken
Servings


2

Prep


30

m

Cook


45

m
Recipe By: Chef Ha Nguyen
An authentic seafood and chicken paella that boasts some of Spain's best home recipes, from rice to seafood.
Ingredients
20 g Chorizo cut into thin slices
20 g Pancetta
1 pcs Garlic clove
1/4 pcs Red onion diced
1/4 pcs Capsicum
1/4 tsp Thyme leaves
some to taste Red chilli flakes
120 g Arborio rice
1/4 tsp Paprika
1 tasp Dry white wine
300 ml water or chicken stock
1-2 pcs Chicken thighs
6 pcs Mussel or clams
20 g Frozen peas
1 large Tomato diced
15 ml Olive oil
chopped 1 head Garlic head
4 unit Jumbo raw prawn in shells
100 g Squid, clean and chopped
1-2 tasp Flatleaf parsley
to taste Salt and pepper
Directions
Heat some the olive oil in a paella cooking dish or heavy saucepan. Place some chopped garlic and fry them till they get aromatic. Add the prawns. Fry quickly for a minute or two then remove them to add in the paella later on. Do the same with the squid to add them to the paella later on.

Heat some of the olive oil and add the chorizo and pancetta and fry until crisp. Add the garlic, onion and pepper and stir. Add the thyme, chilli flakes and rice, and stir until all the grains of rice are nicely coated and glossy. Add the paprika and dry white wine and when it is bubbling, pour in the hot chicken stock. Add the chicken thighs and cook for 5-10 minutes.

Next place the clams into the dish with the join facing down so that the edges open outwards when they are cooked. Sprinkle in the peas and chopped tomatoes and continue to cook gently for another 10 minutes.

Now add the prawn and squid. Sprinkle chopped parsley over the paella and serve immediately.
© 2020 OTAO Kitchen. All Rights Reserved. ABN 65 606 809 581
Printed From otaokitchen.com.au 11/30/2020