Printer Friendly
Print Option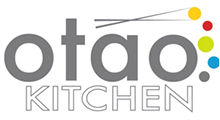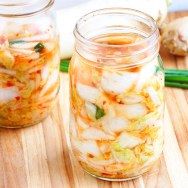 Making Kimchi
Servings


2

Prep


20

m

Cook


10

m
Recipe By: Chef Ha Nguyen
This Korean classic is made by fermenting cabbage and carrots in a tangy, spicy sauce. This recipe is a quick Kimchi for this speedy version for a tasty side dish to compliment with your main meal.
Ingredients
250 g Chinese cabbage
1 pcs spring onion, sliced
30 g carrot, grated
50 g nashi (Korean pear), grated (about 1/4 pcs)
45 g white onion, grated (about 1/4 pcs)
1 teaspoon Salt
1/2 teaspoon fish sauce
6 g clove garlic, minced finely (about 1 medium pcs)
6 g ginger, minced finely (2x2cm)
1 tablespoon kochukaru
Directions
Salt the cabbage and mix well.


Mix the cabbage periodically over the course of an hour or two, until the cabbage is wilted and it begins to exude a little water.

Mix the rest of the ingredients together in a bowl, then incorporate the chilli paste in with the cabbage.


Press the kimchi into a vessel, until the surface is flat, and rest it at room temperature for 2-3 days, occasionally pushing down the kimchi to keep the surface flat and to reduce the amount of airpockets in the kimchi.

After 2-3 days, you should begin to see a few airbubles forming inside of the kimchi, this is a sign that the fermentation is going well.

Allow to ferment further in the fridge for an additional 5 days.

Taste the kimchi everyday until it reaches your desired level of sourness.

Ferment in the fridge for up to a month, the cabbage will become more sour and soft over time.
© 2022 OTAO Kitchen. All Rights Reserved. ABN 65 606 809 581
Printed From otaokitchen.com.au 01/24/2022