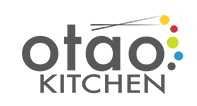 Christmas Gift Ideas
CODE: | Class Size: 8-15 | Skill Level: Kid lesson | Ages: 12+ years 2-4 hours | START BOOKING NOW
---


CODE:
Class Size: 8-15
Skill Level: Kid lesson
2-4 hours
Ages: 12+ years
Are you looking for Christmas gift ideas? Here you find the most original, personalised and thoughtful Christmas gift idea this year. Our cooking experiences are for all lever of experience and tastes. This can be a unique cooking experience gift before or post travel experience overseas. Plus you can buy online and your family and friends will never be lost for gift ideas again!
CHRISTMAS GIFT IDEAS
It is the most wonderful time of this year in December 2017. We mean Christmas festive season now in Melbourne. We are entering into a great season with Christmas trees, shop displays, and beautiful lights. You might think of traditional gifts people are buying and giving to other people like chocolates, cards, christmas trees... You want to get the most out of Christmas gift ideas for family and friends. Perhaps cooking voucher can be an option. Your loved ones will gain cooking tips and tricks for your family for Christmas lunch ideas. Perhaps you can also talk to your family and friends about our amazing Christmas gift ideas that you can be all doing cooking together.
CHRISTMAS GIFTS FOR HER - FOR SPECIAL LADY OF YOUR LIFE
Christmas is the time when there is joy and cheer in the air. If this year, you wish to make your lady love truly happy, buy her a special gift that brings a smile on her face and joy in her heart. You can make a choice from among some of the most unique Christmas Gifts for her that can surely make her swoon and delight in your love.
If you are at a loss about what gift would be perfectly suitable for her, you can also give her a Christmas gift vouchers for an amazing cooking class experience. Otao Kitchen offers an extensive range of Christmas Gift ideas and offers. Let your lady love decide the cooking class package that she would like to avail and learn to whip delicious delicacies to be enjoyed together. This is a magnificent idea which is sure to succeed. The above Christmas gifts ideas for her are truly perfect, and your lady love would enjoy them immensely.
WE HAVE YOUR CHRISTMAS GIFT VOUCHERS WITH COOKING CLASS EXPERIENCES
The Christmas gift vouchers basically allows her to make a choice when it comes to learning new style of cooking. If she is a foodie or love cooking food for her loved ones, this gift is meant just for her. She has a lot of packages to make a choice. She can go for Japanese or Thai, Vietnamese, Indian, Bali Exotic Cooking and more. She can also learn the ways exotic ingredients are used to whip away amazing mouth-watering delicacies. Expert chefs guide them and help them make the best use of ingredients to come up with distinct flavors. Thus, this Christmas, give your women a reason to smile with her favorite gift from the person she loves.
WHY BUY COOKING EXPERIENCES?
Cooking experience is ideal for anyone from avid foodies and cooks, to those that don't know how to cook at all.
Our cooking classes cater to all tastes and skill levels.
Avoid the long queues, save time and make things better by gifting a cooking class experience this Christmas.
For a limited time, you enjoy 25% off all experience from $100
Our cooking classes offer amazing food experiences and they really are a gift that keeps on giving. They'll have a blast and leave with a new set of recipes under their belt and the confidence to recreate them at home. Here's hoping you get a dinner invite!
Press BOOK NOW then BUY GIFT CARD a specific class. They can be transferred to a different class at the time of redemption if the recipient wishes.
HIGHLIGHTS
The fundamentals of ingredients and flavours
Hands-on cooking of the recipes, guided by an expert Chef
Cooking tips, tricks and techniques
INCLUDED EXPERIENCE
A hands-on cooking class experience, with expert Chef tuition
Refreshment drinks throughout the class
Use of all cooking equipment and utensils, including apron
The freshest quality food and ingredients provided
A delicious meal celebrated and enjoyed together, with complimentary beverage
The recipes from your class so you can recreate them at home
ON THE DAY
This hands-on experience lasts for approximately 2-4 hours
Complimentary refresher on arrival with a bite to eat
Demonstration of the Cooking Classes' recipes
Chopping, Rolling, Folding and Preparing your dishes - all hands-on
Sit and eat together at the end and tasting Japanese wines, beers or perhaps ask for a cup of tea
Be this year's Greatest Gift Giver and Buy cooking class voucher to that special someone now!
BUY NOW with 25% Special | Use Promo Codes When Check Out | XMAS17 OR OXMAS17
Reviews
Share!
---
Because everybody deserves to see this.