French Cooking Class
Menu Rapide Quick lunch menu
Saumon Fume Cold smoked King salmon, cucumber, crème fraîche, crisp sourdough
Chicken ballotine Poached Rolled chicken, crushed baby peas, lemon beurre blanc, pea tendrils*Chicken if anyone dosn't want fish
Desserts Crepes Suzette
Complimentary a glass of wine and a beer
Saumon Fume Cold smoked King salmon, cucumber, crème fraîche, crisp sourdough
| | |
| --- | --- |
| Serves | 7 people |
| Prep time | 5 minutes |
Ingredients
1 Baguette, sliced into thin rounds - grill on the pan
200g Soft cream fraiche or goatcheese
fresh herbs, finely chopped (such as chives, parsley and dill)
2 - 4 cloves garlic, peeled and minced
500g smoked salmon
1 Continental cucumber
lemon, to serve
Method
Put the cream fraiche or goat cheese into a mixing bowl and add the chopped herbs and garlic. Mix well and season to taste with salt and pepper, not forgetting that the smoked salmon is quite salty.
Spread the the goat's cheese mixture over the baguette slices and then tear small pieces of smoked salmon and arrange on the top the baguette slices. Garnish with caper berries and offer lemon wedges to serve.
Beurre blanc sauce (demonstration)
Prep 5 min and cook 5 mins
Ingredients
120ml white wine vinegar

120ml dry white wine

4 shallots, peeled, finely chopped

8 whole black peppercorns

360g chilled unsalted butter, cubed

1 fresh lemon juice

Salt, to season

Freshly ground white pepper, to season
Method
Place the vinegar, wine, shallots and peppercorns in a small saucepan over medium heat and bring to the boil. Boil, uncovered, stirring occasionally, for 3 minutes or until the liquid is reduced to about 2 tablespoons. This mixture is called a reduction. The volume of the liquid is reduced by evaporation, leaving a mixture that is slightly thicker with a more intense flavour. Strain the vinegar mixture through a fine sieve into a small frying pan. Discard eschalot and peppercorns.
Place the frying pan over low heat. Add the butter, 1 cube at a time, whisking constantly and adding another cube only when the previous cube has been completely incorporated. It's important to chill the butter before adding it to the vinegar reduction. If the butter is warm it may melt too quickly, making it harder to incorporate into the liquid and causing the mixture to split.
Once all the butter is incorporated (this will take about 8 minutes), remove from heat. Whisk in the lemon juice and season with salt and pepper. We used unsalted butter for this recipe as it is easier to taste and season the sauce to your liking.
Chicken ballotine Poached Rolled chicken, crushed baby peas, lemon beurre blanc, pea tendrils
Serve 8 Prep time 10 min Cook time 20 min
Ingredients
8x Chicken Breasts
Julliennes of saute mushroom (chef to precook), zucchini, carrot or char capsicum
Handful Fresh Uncooked Spinach
Garlic or soft butter
Salt & Pepper (to taste)

You will also need Rolling Pin

Cling Film
1kg frozen peas - cook with garlic and onion then mash
Pea shoots - dress a salad with olive oil, lemon and salt and pepper
Method
Lay out a large section of cling film on a flat surface. Place your chicken breast about 20 cm apart on the cling film, and then cover with another piece.
With your rolling pin, bash the chicken breasts until they're about 1 cm thick and have spread out a lot larger than they were. Try and keep the bashing quite equal, so that they're roughly the same shape, ideally rectangular.
When they're about half an inch thick, overlap the closest edges of the chicken and recover with cling film. Using the rolling pin bash/roll the overlapping section so that the chicken joins together.
When the chicken is effectively one large rectangle (it won't be 100% joined but it'll stay in place), set it to one side.
Cover the chicken with one layer of spinach until about an inch away from the edges, and then the vegetables.
Using the bottom layer of cling film, roll both sides of the chicken up and around the filling, so that it forms a tube, and then twist the ends of the cling film over and over until they can't twist anymore. This should form an airtight tube, and the ends of the chicken should be sealed up due to the pressure.
If you're worried about it being airtight, just wrap in another layer of cling film before you twist the ends up and then carry on as normal.
Bring a large saucepan of water to the boil, and place in the ballotine. It will float so one side will cook faster than the other, just turn it after about 10 minutes.
Remove from the pan after 15 minutes and place it in a bowl (to catch the juices when you open it!). Allow it to cool slightly.
Using a knife or scissors, carefully remove the cling film (don't burn yourself, if it's too hot let it cool some more). Drain the juices from the cling film. Make sure that the chicken doesn't come apart at the seam, it might do slightly but you're about to seal it in the frying pan so it shouldn't matter too much.
Heat a frying pan, and then carefully place the ballotine seam side down on the frying pan. Fry on all sides until browned.
Leave it to rest for 2-5 minutes, if you try and cut it before then it will come apart. Slice it into discs using a sharp knife.
Serve with crush peas and peashoots.

Desserts Crepes Suzette
Serve 4 Prep 40 mins Cook 20 mins (make 3-4 recipes)
Ingredients
100g plain flour

Pinch of salt

1 egg

1 egg yolk

300ml milk

1 tablespoon unsalted butter, melted plus extra to fry

Ice-cream, to serve optional
SAUCE
100g caster sugar

35g unsalted butter

150ml orange juice

1 orange, zested

3 tablespoons Grand Marnier or Cointreau

2 tablespoons brandy
Method
Place first six ingredients in a bowl and use the whisk until combined and mixture forms a smooth batter. Pour into a jug, and let sit for 30 minutes. Heat a small frying pan over medium-high heat. Carefully brush the pan with a little melted butter. Tilting the pan slightly, pour in enough batter (about 2-3 tablespoons) to just cover the base. Cook for 1-2 minutes until base of the crepe is lightly browned.

Carefully flip the crepe to brown the other side. Transfer to a plate and repeat until batter is used.

To make the sauce, heat sugar and 1 tablespoon water in a frying pan over low heat, stirring to dissolve sugar. Add butter, increase heat to medium and cook for 4-5 minutes until golden brown. Add orange juice and zest, and simmer for a few minutes. Pour in liqueur and brandy and stir to combine. Dip a crepe into the sauce, then fold it into quarters and place on a serving plate.

Repeat with remaining crepes, serving 2-3 pcs per person.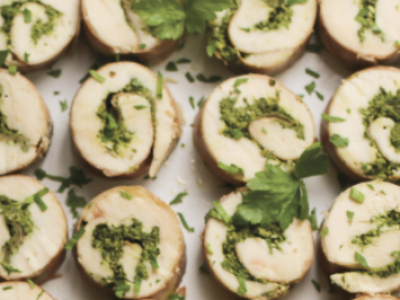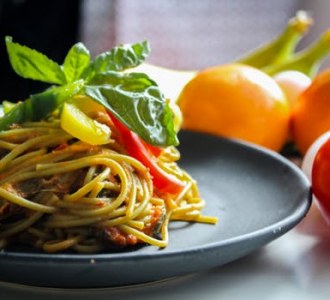 Italian Cooking Master Class
Italian cooking is renowned for it's use of fresh and high quality ingredients. Our Italian cooking class will...
Duration 3 Hours
From AUD $165
Book now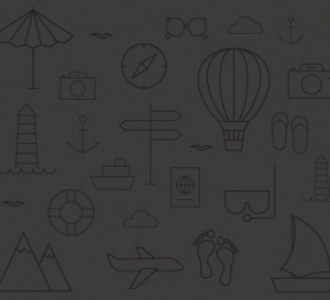 *French Cooking Master Class
Specially created as part of the Melbourne Food and Wine Festival 2016, this cooking class is a must-do for French...
Duration 3 Hours
From AUD $185
Book now