Ramen Noodles
Publish on:
08 July, 2019
| In:
Japanese
| Author by:
Dylan Vickers
What gives these noodles their unique texture: slipperiness and bounce, is the addition of a solution of potassium carbonate or alkaline water. Alkaline water can be found at specialty Asian grocery stores.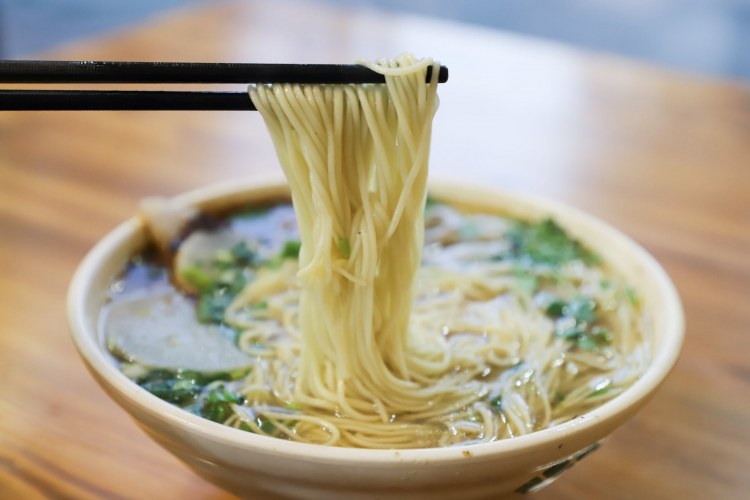 Ingredients
120 g bread flour (or tipo 00)
40 g water
15 ml egg (mixed)
5 ml alkaline water (kansui)
Methods
In a bowl, make a well in the center of the flour.

Add the mixed egg, alkaline water, water and stir to combine.


Knead the dough for 5 minutes or until it becomes smooth.




Let the dough rest for 20-30 minutes.

Using a pasta roller, roll the dough out, passing the dough through each setting until it goes through the thinnest setting.

Using a very sharp knife, cut the ramen dough thinly into noodles.

Cook in boiling water for 1-1.5 minutes.