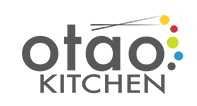 Indonesian Cooking Class
Publish on:
12 July, 2017
| In:
Indonesian
| Author by:
Bali Chef
OTAO Kitchen cooking classes provide a fascinating insight into Balinese food and travel, beliefs and culture through learning about its food, cooking and culinary myths.
Class are relaxed and friendly and are held in our cooking studio. Guests learn about the exotic herbs and spices used in ceremonial and everyday Balinese dishes and are encouraged to actively help prepare the lavish Balinese dishes that will then be enjoyed with a glass or two of wine or homemade refresher.
CHICKEN SATAY AND PEANUT SAUCE
Prep 20 min Cook 20 mins Serves 4
INGREDIENTS
For the marinade
2 cloves of garlic, crushed
1tsp soy sauce1tbsp kecap manis (Indonesian soy sauce)
3 kaffir lime leaves, fresh or dried, finely shredded
6 skinned, boned chicken thighs, cut into 2cm (3/4in) squares
For the peanut sauce
2tbsp veg oil
3 shallots or 1 onion, peeled and finely chopped
1 red bird's eye chilli, thinly sliced
or 1/2-1tsp dried chilli flakes
1tbsp tomato pure'e1/2tsp shrimp paste
1tbsp palm sugar or muscovado sugar1
65ml can coconut cream
100g roasted peanuts, finely chopped
2tsp kecap manisJuice of 1 lime
You will need:12 bamboo skewers soaked in cold water for at least 30 mins
METHODS
To make the sauce, heat the oil in a small pan over a low heat.
Add shallots, or onion, and fry gently until soft and lightly browned.
Take out half the mixture and set aside for the marinade.
Add the chilli, tomato purée and shrimp paste to the pan and cook for 2 mins.
Stir in the sugar and coconut cream, and simmer for 2 mins to reduce and thicken it.
Add the nuts with the kecap manis and lime juice.
Season with a little salt. It should be sweet, sour, salty and spicy.
Cool.
To make the marinade, stir the garlic, soy sauces, 2tsp coarsely ground black pepper and lime leaves into the cooked shallot with 1tbsp oil. Add the chick
en and mix well. Leave to marinate for 10 mins or longer.Thread 5-6 pieces of meat on to each skewer.
Brush the sticks lightly with more oil.Cook on a griddle, BBQ or under a hot grill for 5-7 mins, turning once until cooked through.
Serve hot with the peanut sauce.
RENDANG
Prep 20 min
INGREDIENTS
15 dry chillies or mixture6
-8 baby shallots
2 kaffir lime leaves
thumb-sized piece ginger, chopped
thumb-sized piece galangal, peeled and chopped (use ginger if you can't find it)
3 lemongrass stalks, chopped
2 tbsp of tamarind sauce
1 tbsp of palm sugar or just white sugar
METHODS
Using a blender, coarsely blend it to finer pieces – but not too fine.
Save it to use later
You can freeze the mixture upto 3 months
BEEF RENDANG
Prep 30 min Cook 2-3 hours Serves 4
INGREDIENTS
2 x 400ml cans coconut milk
3/4 cup rendang curry paste (see related recipe)
1kg beef chuck steak, cut into 3cm pieces
3 dried bay leaves
Steamed SunRice White Medium Grain Rice, to serve
METHODS
Place the coconut milk and curry paste in a large saucepan.
Bring to the boil over medium-high heat.
Stir in the beef and bay leaves until combined.
Reduce heat to medium-low.Simmer, stirring occasionally, for 3 hours or until the beef is tender and the sauce is thick.
Divide the rice among serving bowls.
FISH IN BANANA LEAF
Prep 30 min Cook 20 mins Serves 4
INGREDIENTS
1 large fish 1 teaspoon tamarind pulp•
2 tablespoons warm water•
2-3 red finger-length chilies•
1 stalk lemongrass, thick bottom third only, outer layers discarded, inner part sliced•
5 candlenuts or macadamia nuts, dry roasted until golden•
1 small ripe tomato• ½ teaspoon ground turmeric• ½ teaspoon dried shrimp paste, toasted•
1 teaspoon salt•
1 tablespoon palm sugar•
Few sprigs lemon basil (kemanggi), optional
METHODS
Clean and scale the fish, then make 2 to 3 diagonal cuts on each side.
Place the fish on a plate and sprinkle both sides with lime juice and salt, rubbing it into the slits with the fingers.Set aside and allow to marinate while preparing the Spice
PasteTo make the Spice Paste, soak the tamarind pulp in warm water for 5 minutes, then mash well, squeeze and strain to obtain tamarind juice option to use the liquid version
Grind the chilies, lemongrass and candlenuts in a spice grinder or blender until fine.
Add the tomato, turmeric and shrimp paste and grind until smooth.Transfer to a bowl and stir in the tamarind juice, salt, sugar and basil leaves.Place the fish on 2 large overlapping pieces of banana leaf.
Smear one third of the Spice Paste over the fish, rubbing some into the cuts.Turn and smear the other side of the fish with one third of the Spice Paste, then smear the remaining paste inside the cavity of the fish.
Fold up the banana leaf to enclose the fish and secure with staples or toothpicks.
Half fill a wok with water and bring to a boil. Put the fish on a perforated metal dish or wire rack set in the wok well above the level of the water.
Cover and steam until the fish is just cooked, about 25 minutes, adding boiling water to the wok every 10 minutes.
Place the fish, still in its banana leaf, under a very hot grill and cook 3 to 4 minutes on each side. Serve in the banana leaf.
STIR FRY WATER SPINACH
Prep 10 min Cook 15 mins Serves 4
INGREDIENTS
300g water spinach (morning glory / kangkung)
5 shallots4 cloves garlicsalt to taste
1/2 tsp sugar2
slices galangal (Siamese ginger)
pinch MSG (optional)
1/2 tsp chicken broth powder
oil for frying
METHODS
Fry shallots and garlic in oil on a high heat about 5 minutes till they shrink a bit. They should be submarged in the oil. Drain.
Crush garlic, shallots and galangal in mortar coarsely.
Clean water spinach. Remove hard stalks. Use just young sprouts with leaves 10-15 cm long.
Heat up oil, 5 tbs approximately, fry garlic, shallots and ginger first. In about a minute add salt, sugar, MSG, chicken powder and stir. Add water spinach.
Stir constantly about 5 minutes.Drain, garnish with sliced red peppers and serve with rice and other Indonesian dishes.
The same process you can use with other kinds of vegetables, for instance green beans.
FESTIVE RICE
Prep 3 min Cook 15 mins Serves 2

INGREDIENTS
1 cup Jasmine rice washed
1.75 cup of water
1.5 tsp tumeric
METHODS
Place rice, tumeric and water in a medium saucepan.
Cover with a tight-fitting lid and bring to the boil over high heat.
Reduce heat to medium- low and cook, without lifting lid, for 15 minutes or until the water has been absorbed.
Remove from heat and stand for 5 minutes without lifting the lid.