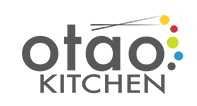 The dumpling party
Publish on:
12 July, 2017
| In:
Chinese
| Author by:
Dumpling man
It's easy to prepare, budget-friendly and great-tasting, so what's not to love about dumplings! We've got chicken, pork, beef, vegetarian and more dumplings to make.

LIME/LEMON PASSION FRUIT AND MINT REFRESHER
INGREDIENTS
4 medium limes - juice only and 4 thin slices for garnish
1 passion fruit - scape the seeds and juice
4 table spoon of sugarice cubes
Fresh mint to garnish
METHODS
Fill the highball or tumbler glasses with 1/3 of water
Add a table spoon of sugar in each glass - mix well so the sugar can disolve
Divide the mixture of (lime juice and passion fruit) equally
Fill the glass with ice cubes
Garnish with a slice of lime and mint
DUMPLING PASTRY
INGREDIENTS
1 cup of flour
some flour for dusting and adjusting
100ml of water
1 tsp canola oil optional
salt optional
food colour or numeric or egg yolk instead of water optional
METHODS

Place a cup of flour in a salad bowl and make a well in the middle.
Pour 100 ml of room temperature water then slowly incorporating all the water and flour together.
Kneed well for 2-3 minutes
Rest in the fridge or on the bench for 10min (class room) or 30 min (home)
Now you can make the mixture with the recipe below
Roll the pastry into a thumb size sausage and cut them into 1 dollar coin.
Use a rolling pin to roll them out.
STEAMED DUMPLINGS
Prep 10 mins Making 30 mins Cooking 10 mins (Eat 25 min?)
INGREDIENTS
150g chicken mince, pork mince or beef mince
2 leaf of wongbok
1 spring onion, some chives
2cm piece ginger, peeled, grated
1 chilli optional
2 garlic cloves, crushed
1 shiitake mushroom and/or couple of oyster mushroom
2 tablespoons soy sauce
1 teaspoons Chinese rice wine
1 tablespoon canola oil
meats - can substitute for fish and seafood or 1 cup of crush frozen mixed vegetable and tofu
METHODS
Using hands, combine mince, ginger, garlic, soy sauce, rice wine, chives and wongbok or cabbage in a bowl. Mix well so the meat will be tendered later on.
Use the pastry to make a small ball of 1dollar coin. Use the rolling pin to flatten them into 10cm diameter.
Spoon 2 teaspoons mince mixture on 1 half of each wrapper. Fold wrappers over to enclose filling.Pleat edges together to seal.
Keep doing them until you have done with the meats of pastry.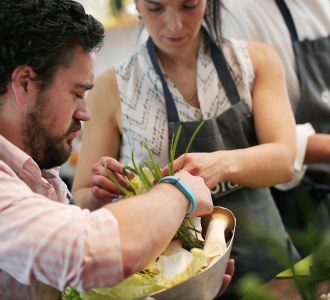 Dumpling Party
Do you love dumplings but don't know where to begin your Dumpling Party? This cooking class will take the mystery out...
Duration 2 Hours
From AUD $109
Book now