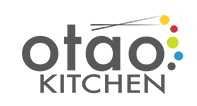 Our Chefs
Ha Nguyen – Founder and Chef Trainer

Chef Hà began his career in Hanoi local restaurants and the Hilton Opera Hotel before travel, study and work in Wellington, New Zealand –New Zealand Diploma in Cookeryand Bachelor in Hospitality Management.

Chef Hà has started with Intercontinental Hotel Wellington, working with Twelve Apostles Lodge Walk developing menu for Alkina Lodge along Victoria's Great Ocean Road, delivering nourishing and fresh menus to his clients.

He is founder of Otao kitchen cooking classes and food events in Richmond and looks forward to sharing the wonderful experience of cooking with you and your teams and groups. Hà has always believed that cooking; eating and sharing should be an experience, not just a meal. He incorporates the look, the feel, the mind, the soul and the taste into his food.

Tamaki Nakatani– Chef Trainer

Since then she has worked for a number of Melbourne's well known restaurants including the RACV Club, Mezzo and Lil Boy Blue. Tamaki's passion is introducing non-Japanese people to the foods and cultures of her native Japan and her favourite Thai cooking.

Kha Nguyen- Chef Trainer

Born and bred in Melbourne, Kha kept Vietnamese heritage and tradition. His family were refugees of the Vietnam War, fleeing to Australia to make a better life in early 1980s.

He is working to start his version of humble Banh Mi – Vietnamese pork roll food truck or shop. He knows he loves creations of good foods. He has a great master chef story and teaches our Vietnamese and Thai Cookings.