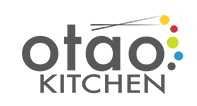 Kid Cooking Classes
CODE: PVPT0M | Class Size: 12+ people | Skill Level: Kid lesson | Ages: 12+ years old 2 Hours | Melbourne START BOOKING NOW
---
Get your child immersed in Asian food culture with Otao kitchen cooking program. This is a great way for kids, family and teacher to cook together in stress-free cooking studio enjoy the food and have a great fun. Or we can come to you!
REVIEWS
Great Hands On Family Friendly Learning Experience
by Sazzle Daisy
On July 7th my two children (age 8 & 9) and I spent a lovely afternoon learning the basics of Vietnamese cooking with Ha. We made simple but delicious chicken dumplings, rice paper rolls and sesame sweet rice dough balls. Ha also introduced us to a range of Vietnamese herbs, seasonings and fruits. Ha is clearly very passionate about sharing his craft and nurturing a love of cooking in children. Parking was free and easy directly in front of the shop (beware of the clearway times though), allow extra time to get there though because Google maps has clearly never travelled along Punt or Victoria St!
I really enjoyed being able to share this hands on experience with my children. And whilst I felt that the cooking skills taught were perhaps a little too basic they described it as "EPIC" and frankly, they're the ones who count! Highly recommend :)
Best Kid Party
by Linda W
I would highly recommend Otao Kitchen cooking class. Ha is a lovely friendly chef and his cooking class was very enjoyable for our kids. The mothers dropped off the kids and I was only one who stay. From there the kids made different dumplings with meats, vegetables and spices. The kids love their own creations. I Would highly recommend Otao for kid party. No clean up and great fun too.
HIGHTLIGHTS
The lifelong benefits of cooking with children
Allergies, intolerances, & poisoning with foods
Kids and Family benefits of cooking
Edible crafts with fresh ingredients
You may create a future chef
ON THE DAY
This hands on kid cooking class experience lasts for 2 hours
Enjoy a complimentary refresher drink on arrival
Teacher demonstration and kid preparing and learn how to fold your favourite Thai, Vietnamese, Japanese, Chinese dishes for kids and teens
Teacher will cook the foods
Sit and eat together at the end
MENU AND INGREDIENTS
Term 1 - Thai Cooking with kids and teens
Thai Pork Patties with Noodle
Thai Salad with julienne vegetables
Sticky Rice + Mango
This class is Gluten free, Nut free and Dairy Free

Term 2 - Sushi Cooking Class for kids and teens
Making sushi with chicken, avocado, cucumber, capsicum
Dango - Moon Viewing Party
This class is Gluten free, can be nut free (coating for Dango) and Dairy Free
Term 3 - Rice Paper Rolls and Sago Desert for kids and teens
Rice Paper Rolls with mixed vegetable, herbs and Pork Belly with dipping fish sauce
Banana and Sago Desert
This class is Gluten free, Nut free and can be Dairy Free without chocolate
Term 4 - Wontons and dumplings kids and teens
Steamed Chicken Wontons and Dumplings
Complimentary Exotic Fruits
This class is "Can be" Gluten free (substitute dumpling wrappers), Nut free and Dairy Free. You can buy all 4 lessons.
BOOK A PRIVATE KID COOKING LESSON OR COOKING AND FOOD TOUR
Our Kid Cooking Classes are fun and educational - parents, guardians and grandparents can join the class. Your experience would be different with your kids and having some fun with them.
If you feel your kids and teens are more advance in cooking, please book a private class from 8 persons for you and your kid(s) with one of our master class.
Our chef has working with children check
If you want to hire us to teach at your school or private home party, there is a one of cost $385 per session including travel and prep time up to 4 hours. Any extra hour we will charge at $65 per hour. There is a seperate fee for each kid for food and drink for the menu above.
Melbourne School Excursions with Asian Food Tour allows your students to gain a better understanding of the multicultural foods and food preparation itself in Melbourne. What better way to inspire your school group to embark upon a career in the food industry than by experiencing exciting world foods in their natural setting, learn how they are made and of course embarking on the taste test. In our food tours, Otao Kitchen can even offer the opportunity for your students to learn how to cook the local food.
More question, please email us hello@otaokitchen.com.au