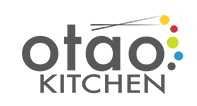 *Home Cooked Goodness School Holiday Program
CODE: PNDSUM | Class Size: 10-20 | Skill Level: Kid lesson | Ages: 10+ years old 2 Hours | START BOOKING NOW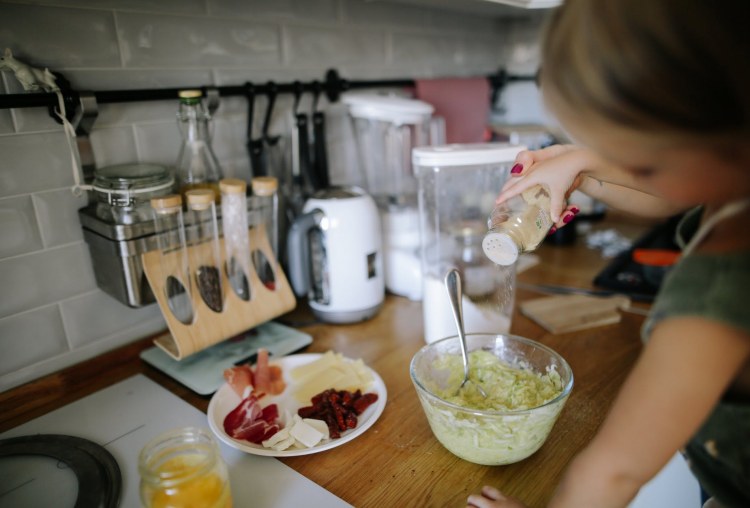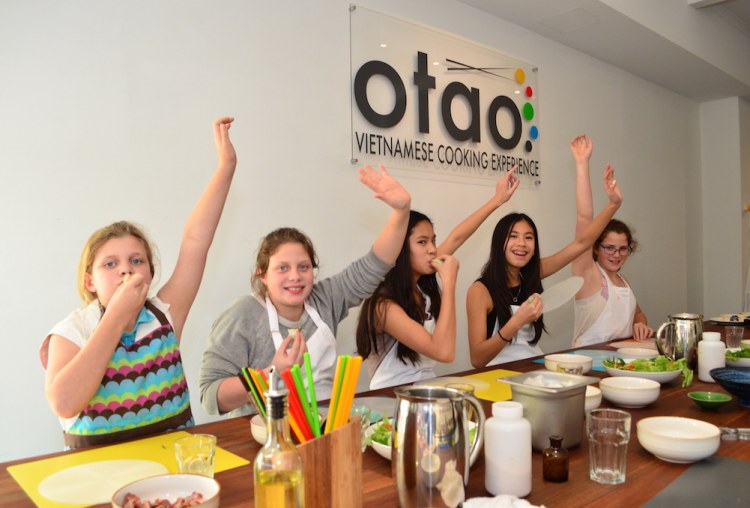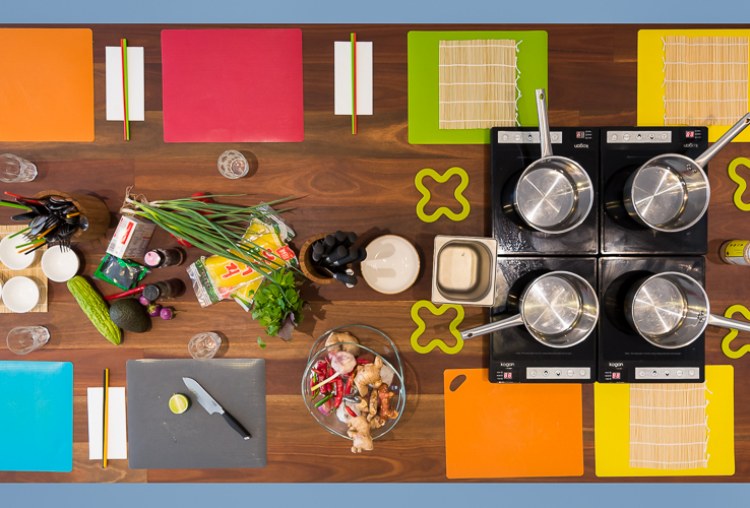 *Home Cooked Goodness School Holiday Program
CODE: PNDSUM
Class Size: 10-20
Skill Level: Kid lesson
2 Hours
Ages: 10+ years old
Introducing KiP's inaugural Home Cooked Goodness School Holiday Program! We are super excited about this.
Read
More
KiP is delighted to announce our partnership with OTAO Cooking School. Under the guidance of one of OTAO's qualified chef's, you will learn to prepare 2 dishes. These meals will then be donated to Belgium Avenue Neighbourhood House and Prahran Mission for their Easter lunch. But don't worry, you will be able to sample the food you prepare, and a light lunch is also included. These classes are designed so that your child can have a fun, hands-on cooking experience while exploring the gift of giving homemade meals to those in need. 
HIGHLIGHTS
Grow empathy and inspire change
Lifelong benefits of learning to cook - you may create a future home chef!
Help facilitate meals to those in need
ON THE DAY
KiP introduction and welcome
Chef demonstration followed by everyone preparing dishes on the set menu
Participants will cook beautiful meals
Clean-up and packaging of meals for delivery
Taste-testing and light lunch
We would run a different menu for different days if we run 2 days in a school holiday
THE SAMPLE MENU


Autumn 2020 Holiday
Kip Italian Cooking Day 1 Vegetable Lasagna | Beef Lasagna | Tiramisu 
Kip Mexican Cooking Day 2 Mexican Chicken Chilli | Vegetable Enchiladas | Rice and Bean | Baked Apple Roses
Winter 2020 Holiday
Kip Thai Cooking Day 1 Pork Larb with roasted rice | Spicy Chickpea, and Tomato Soup (V) | Thai Jelly and Coconut
Kip Indian Cooking Day 2 Sweet potato curry (V) | Beef Vindaloo | Festive Rice | Coconut Lado
Spring 2020 Holiday 
Kip Indian Cooking Day 1 Butter chicken and rice | Potato and Mushroom Butter Curry | Date and Chocolate Balls | Samosa Vegan | Naan Bread for kids to eat
Kip Chinese Cooking Day 2 Pork and Cabbage Dumplings | Mushroom, soft tofu and Chive Dumplings V | Chicken and Vegetable in Black Bean Sauce + Rice | Egg Custard 
Summer 2021 Holiday 
Kip December Christmas Cooking Day 1 Individual Turkey Free Form Pie | Vegetable Pies (V) | Thai Salmon Cakes | Christmas rocky road
Kip Christmas Cooking Day 2 Hand-made Gnocchi and Meat Sauce | White Bean Ragu V | Pear Tart
January Menu - Celebrate Lunar New Year Chicken Wontons | Steamed Vegetarian dumplings | Sweet dumplings to taste | Chinese Noodles with Sweet and Sour Vegetables | Chinese Sweet Spring rolls - Nian Gao
OTAO KITCHEN COOKING WITH KIDS?
Otao kitchen cooking school is a premier food experience venue in Melbourne. We bring you the opportunity to create wonderful food and cooking experience with weekly classes, private, corporate cooking events and food for charity programs. Whether you and your family are seeking some fun, new tastes, new cooking hobbies, cooking tips, and tricks, or simply nurturing your healthy lifestyle. Our classes offer you a unique cooking experience, where you cook, share, eat, bond and explore new foods.
We partnered with KiP to provide the best experiences for kids while supporting different charities with great meal selections. There's so much to learn through kid cooking skills that go way beyond the aesthetic value of food. Measuring, weighing, estimating, guesstimating, socializing, learning about tastes, textures; the list goes on. Our chef has a working with children check.
KIDS IN PHILANTHROPY KiP
Kids in Philanthropy (KiP) has evolved to become one of Australia's most talked-about dynamic not for profit organization. KiP engages, educates and empowers children and their families, with hands-on experiences to help communities in need and make the world a better place.
FREQUENT ASKED QUESTIONS
Location. OTAO Kitchen is located at 360 Victoria Street, Richmond, 3121 Victoria, Australia
Public Transport We encourage you to travel on public transport. Please check with Public Transport Victoria (www.ptv.vic.gov.au or 1800 800 007) for train and tram timetables. OTAO Kitchen is accessible via train to North Richmond Station and/or tram; route 109 (Box Hill to Port Melbourne) and route 12 (St Kilda to Victoria Gardens) go along Victoria Street – you should disembark at stop 22. Route 78 (Prahran to Richmond) stops at the corner of Church and Victoria Streets and is only one block from OTAO.
Car Parking. There is plenty of street parking available during the day on Victoria and surrounding streets, but most have a 1-2 hour parking limit. Saturday is free from 12 pm. Please check the sign. Parking can also be limited depending on the day and time, so plan carefully. Alternatively, you can park your vehicle in Victoria Gardens Shopping Centre where 2 hours and more parking is available at reasonable rates. OTAO Kitchen is just a short 5-minute walk from the Shopping Centre.
There is plenty of parking in front of the venue to drop off the kid.
Bicycle Bicycles can be stored securely at the rear of OTAO Kitchen's property. Please enter via the Victoria Street main entrance and arrive at least 10 minutes prior to your class so the bicycle can be stored without interruption to the class. Bikes can be locked outside of Otao Kitchen as well.
Cooking Class Format? Great cooking isn't about recipes—it's about techniques. In our classes, you'll work together with other students in a fun, hands-on environment led by a chef instructor. Please bring your own apron and drink bottle and be sure to wear closed-toe shoes. Classes are 2-2.5 hours unless otherwise noted on the registration page Participants will work in groups of 4 to prepare and cook required dishes that can go for each charity. Participants will be standing, cooking and working for most of the class. Please wear comfortable, closed-toe shoes and have long hair tied back. You will enjoy a generous taste of every dish plus homemade lemonade drinks
What's time should I arrive? We recommend you arrive 10 minutes prior to the scheduled class start time. Doors will be locked promptly at the commencement of the class to ensure no interruptions and enjoyable experience for everyone. Please plan your travel to OTAO Kitchen well so that you are not late. There is plenty of parking in front of the venue to drop off the kid.
Do the kids do the cooking?  Yes, all cooking projects are either prepped to be individual or group projects.
What are the dishes will we cook on the day? We made plenty of dishes that suitable for charities with Thai, Vietnamese, Japanese, Chinese, Italian, Mexican themes.
Do parents stay or leave during the party?  We encourage the parent to book, cook, and bond with their kids. Or the parents can do drop and pick up the kids. We are also located in Richmond so you can do shopping, hairstylist or just eat in one of the nearby restaurants.
How many staff will be working with the kids? We have one chef and a couple of volunteers per class
Allergies We are unable to cater for children with Anaphylaxis.  Common allergies can mostly be catered for.  Please feel free to email us hello@otaokitchen.com.au with any questions or concerns.
Hygiene. Hygiene is a priority when cooking with the children and just like a professional kitchen, they will practice it in class.  They will be taught the importance of washing hands when handling food and how often they should wash.  They use disposable gloves when required and learn how often and when they need to be changed.
Cut and injure in the class? OTAO Kitchen staff will take all precautions necessary in showing you safe and correct cooking techniques throughout the class. In the unlikely event, you sustain an injury, our chefs or staff are first aid qualified and trained to respond to an emergency. Due diligence is of course required on your behalf whilst undertaking the class and in use of the cooking utensils and equipment.
What the fee included Cover the cost of chef, venue, ingredients, and admin. A kid will make equivalent to 6 meals.
Payment & Booking Full payment for the Term is required when making the booking prior to commencement
Booking the class for private party $1,000 is the minimum spend for groups from 12 people. We can cater for a larger group of up to 100 guests.
What is your cancellation policy? 14 days or more from your scheduled event: No charge/penalty to reschedule your event. 7-14 days from your scheduled event: There will be a $25.00 rescheduling or cancellation fee applied. Within 7 Days of your event: - If Cancelled: Full balance of your scheduled event will be paid. No refund or reschedule. If Rescheduled: There will be a $35 rescheduling fee (plus credit card convenience fee of 3%) applied to the credit card we have on file at booking. This fee is in addition to your event balance due on your rescheduled party date. Missed Classes? If participants are unable to attend a class, provided you give 24 hours notice, a make-up class can be arranged for a $35 fee.
Reviews
Start Booking Now
Enter Number of Participants
Share!
---
Because everybody deserves to see this.